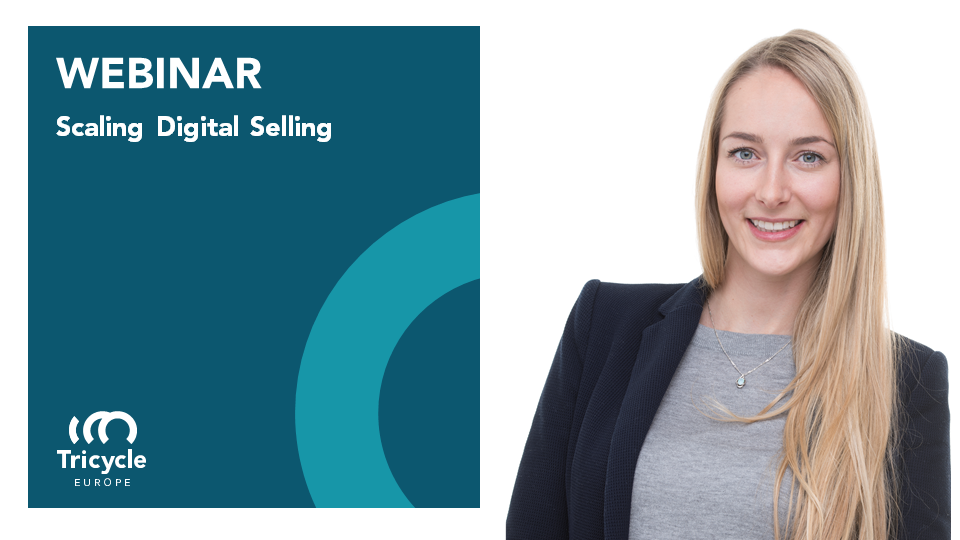 Webinar Scaling Digital Selling
Scaling Digital Selling and harnessing its potential are important topics for today's CEO, CMO, and Digital Lead. Tailored specifically for the C-suite, Tricycle-Europe is hosting Webinar Scaling Digital Selling.
Digital marketeers aim to establish a strong online presence of the company and aspire to position the company's content at the front lines to be seen by the target audience, as 89% of business decision makers make buying decisions based on their online research, using social media as an inherent source of information for making purchase decisions. This webinar is designed to outline the crucial steps to implement an effective social media strategy that not only sets out a clear procedure across your company to share relevant content with your target audience, but also lays the foundation for efficient communication across different departments within your company and how to gain valuable insights about your prospects.
Join our Webinar Scaling Digital Selling by Tricycle Europe on August 7th.