Unlock the Power of Modern B2B Engagement
Leverage AI-powered insights to enhance your social selling and foster meaningful relationships.
Navigating Today's B2B Sales Challenges
The modern buyer navigates their journey through digital channels, largely sidestepping traditional sales representatives.
As the speed of change and innovation accelerates, we find ourselves in a new age where traditional methods of engagement are increasingly ineffective.
Despite these changes in buying behavior, the fundamentals of human nature remain. Sellers can still influence the buying journey, but it requires quality conversations at the right time, with the right people, about the right topics – their topics.
Dive In Now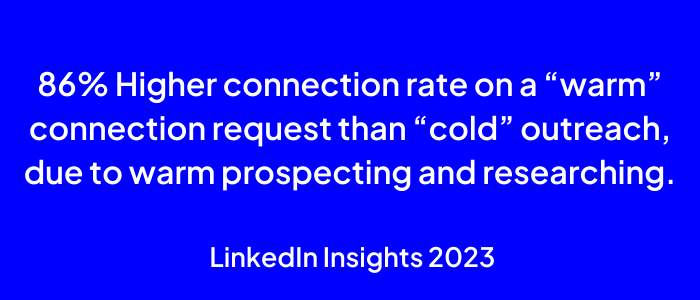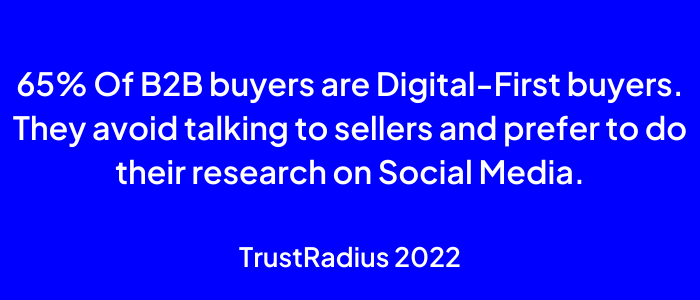 A Game-Changer in B2B Engagement
AI-powered Tooling:
Identifying prime engagement touchpoints for your business. This approach ensures efficiency, precision, and scalability. By automating the discovery process, we not only save you invaluable time but also ensure that you're consistently reaching out to the most relevant parties.
Expert Guidance:
Our team of engagement consultants is on the frontline, crafting customized comments, captions, and engaging text. These are designed to initiate value-driven conversations.
Consistent and Targeted Engagement Opportunities:
We ensure the engagement opportunities are regular and targeted. Each week, we provide a curated list of top-tier engagement opportunities chosen for their relevance and their potential to start meaningful conversations.
Tailored Outreach:
Your outreach messages are crafted to resonate, connect, and engage on a personal level. No more generic pitches; every message is a tailored strategy, designed to hit the mark, every single time.
The Benefits of Streamlined B2B Engagement
Schedule Discovery Call
Our Proven Process for Your Success
"The Tricycle team understands the challenges of Microsoft Sellers really well, so the approach based on their account challenges is a great approach and great benefit."

Account Executive
"Working with the Tricycle team was a transformative experience. They not only pinpointed key prospects for us but also successfully identified several BDMs to grace our event. This invaluable assistance paved the way for meaningful dialogues, enabling us to introduce potential solutions. Their insights undoubtedly helped tailor our offerings to perfectly match our customers' needs."

Account Executive
"Engagement Opportunities truly transformed our LinkedIn engagement strategy. The team's deep understanding our challenges and their commitment to delivering tailored value through their weekly opportunities have been instrumental in driving growth and fostering meaningful connections."

Account Executive
Start growing your teams' visibility and reputation using social.
Curious about what we can do for your business? Please select from the options below.