Thought Leadership
Voice your Leadership's Vision. Everyone wins
Start leveraging the visibility and network of your leadership to educate your buyer, inspire your workforce and attract new talent.
Want to inspire your followers with authentic content that strengthens your brand and scales your business? We give thought leaders in-the-making everything they need to succeed.
With our coaching & support on Thought Leadership, you…
Stay on top on social
Knowing what to say and when to say it is one thing doing it consistently is another. We help you start and build out your 'brand of one'.
Get real results
It's not a sprint, it's a marathon. But we promise you far greater impact than just likes and comments when you stick to share (and engage with) high quality and authentic content within your niche.
Own the conversation
Crafting a fitting thought leadership strategy can be daunting. With the help of our experienced coaches, you'll discover new angles and conversations to bring up on social in no time.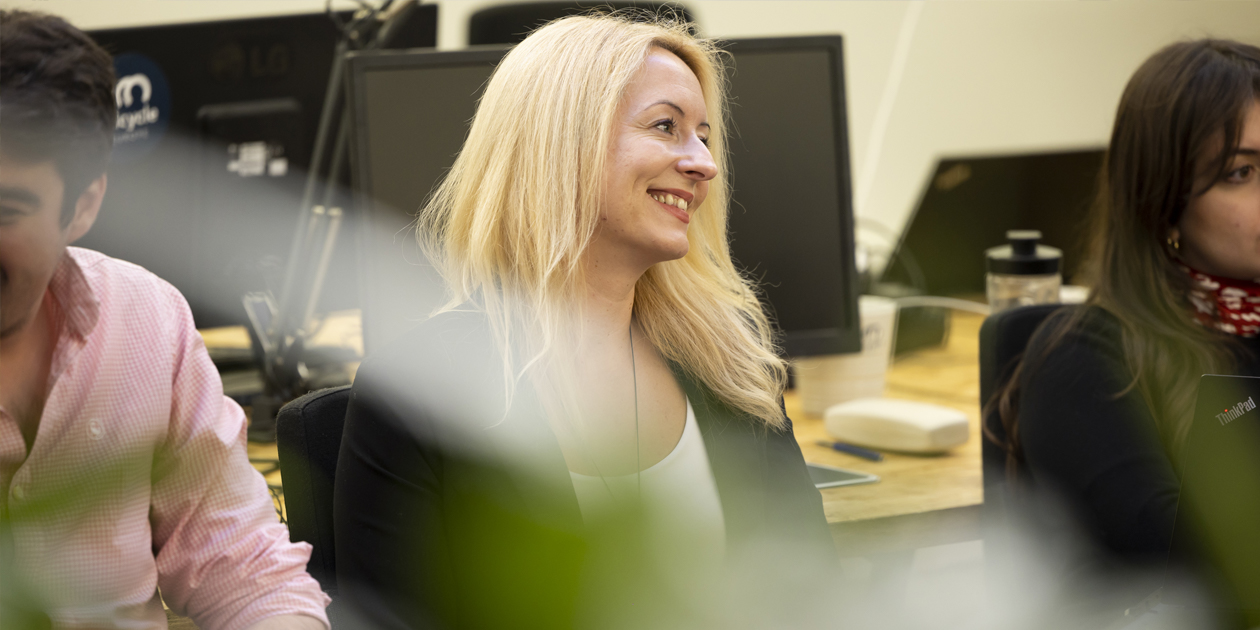 Receive inspiring content suggestions on trending topics relevant to your audience, delivered to your inbox weekly
Develop your personalized content strategy, with our extensive experience with clients just like you
Get unstuck, build your authentic voice and discover the perfect way to tell and package your powerful contribution
"I convinced myself some time ago that it takes too much time to be active on social. After working with Tricycle, I tripled my reach and engagement in a matter of weeks."

Citrix

Head of Customer Lifecycle Marketing
"This service was a complete game changer for me. I knew there was tremendous value in my network, but simply didn't know how to extract it. Now, my inbox is full of relevant invitations."

Visma

Director of Finance and Operations
"Starting out was the hardest part and I was so glad Tricycle was there to guide and support in every step of the way. Highly recommend if you're stuck or just don't know where to start to get noticed."

Accenture

Sr. Director Global Demand Readiness
How it works
Everyone can be a thought leader. But it takes time, and the right approach. It begins with stating for yourself what you want to stand for and start carrying that out.
Decide on your Value
Determine and double down on a select number of topics for which you want to be known for. Pushing your own agenda is not going to resonate on the long run.
Dare to add your Vision
This is what moves the needle on the long run. Avoid being generic. We help you translate your vision into a solid content strategy.
Find your Voice
Develop your authentic voice and find the perfect way to tell and package your powerful contribution. Most people get stuck on this step and find themselves at the background as a result.
Your teams and leadership can accelerate their thought leadership ambitions with the proper foundation. For that, we offer other programs, coaching and support.
Start growing your teams' visibility and reputation using social.
Curious about what we can do for your business? Please select from the options below.