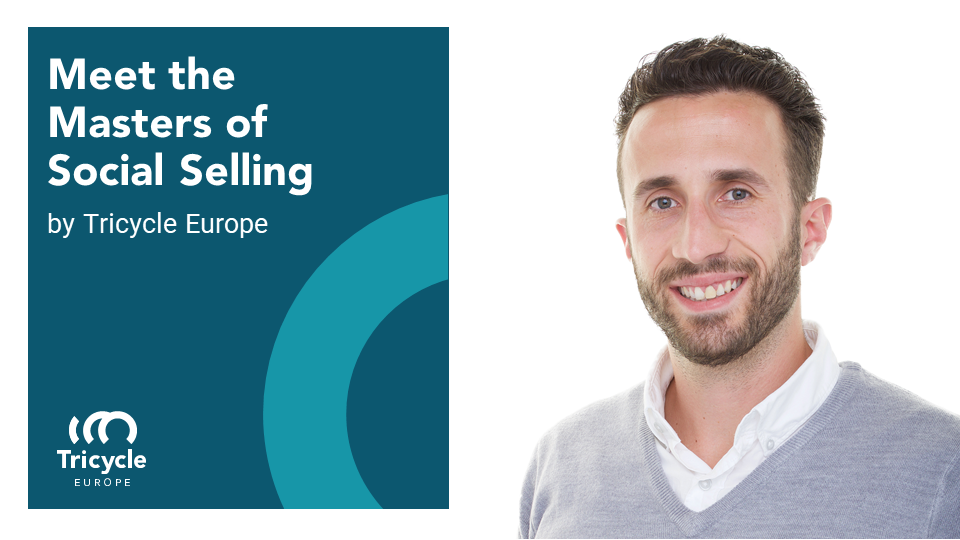 Meet the Masters of Social Selling by Tricycle Europe
Employees who master Social Selling play a crucial role in the transition towards a more modern selling strategy. They are the best ambassadors, setting a standard for their company and encouraging them to actively adopt social selling techniques. This webinar is designed to update you on the latest LinkedIn updates and to show how top sales professionals are using social selling tools, why you should embrace it and how to effectively implement a social selling strategy.
In this edition, we will count on Vitor Hugo Marin Roque – Partner & Channel Marketing Manager for WE region at Microsoft. Vitor trusts Social Selling as one of his strongest tactics when it comes to digital strategies. He's run a Social Selling coaching program across Europe for Microsoft Partners and now, he will be sharing with us his insights, tips & tricks and best practices. He will focus on: 1) How to build an outstanding and professional profile on LinkedIn and how to boost your professional brand; 2) From 0 to high engagement. Best practices to increase the level of engagement of your social sharing.
Join our Webinar Meet the Masters of Social Selling by Tricycle Europe on June 5th