"Take care of your employees and they will take care of your business!" – Richard Branson 
The pandemic seems to be dragging on endlessly and there's no doubt that it has taken its toll on everyone. At Tricycle we felt that working from home and attending meetings and webinars for almost 2 years without physically being able to see colleagues made us realize the importance of our team culture and strong connection between colleagues.
As we roll back into more physical meetings, conferences and workshops, Tricycle found it necessary to organize a three-day team-building event. It was time to finally meet in person.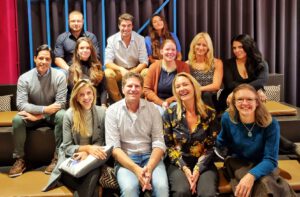 The Tricycle team was extremely happy to reunite, which was a reminder of the importance of team relationship building and the cruciality of meeting colleagues face to face. We learned a lot along the way from experts on:
Managing our energy sources to reduce stress, cope with difficulties and create healthy habits for a positive mindset.
Learning storytelling by getting a solid understanding of how business stories are shaped and how to use the same techniques to create winning stories for ourselves.
Creating a commercial mindset for everyone at Tricycle by diving deep into the values that Tricycle brings in and by learning about the fundamentals of sales.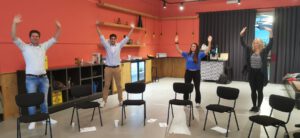 To finish this team-building event, we bonded over some Dutch cheese on a boat in the wonderful canals of Amsterdam. Everyone finally felt like they were part of the Tricycle family.
"I joined Tricycle Europe during the lockdown, almost a year ago. Finally, the time came when I met my team for the first time in person (…) On one side, I felt like I already know everyone, putting the camera on during our meetings definitely helps with that. On the other side, there were some surprises, I never knew my colleagues are so tall."
This team-building event has left us more energized than ever. Everyone in the team has felt a boost of motivation and after having bonded face to face with each other, we now feel more connected and are ready to take on new adventures ahead together as One Tricycle team!