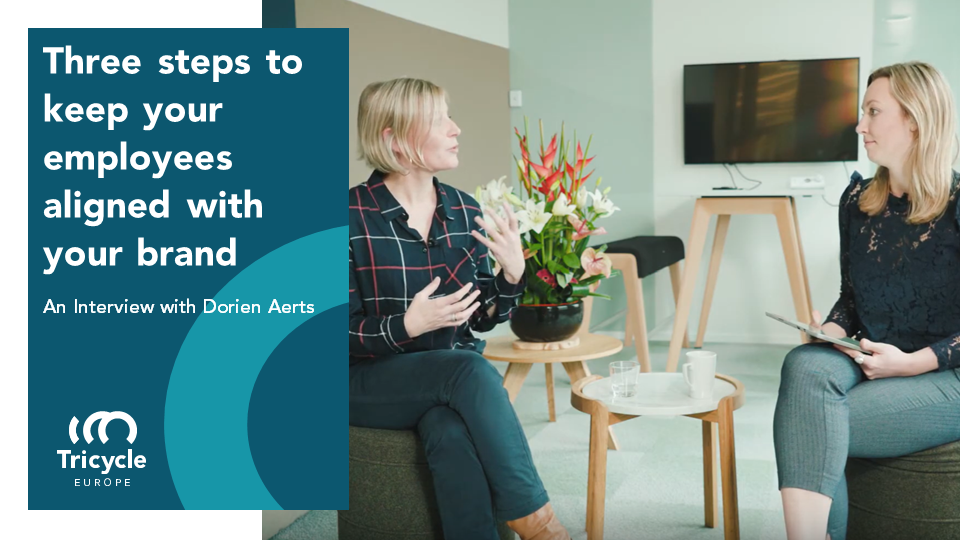 Three steps to keep your employees aligned with your brand
The current COVID-19 situation has brought extreme business implications both in the long and short term. Companies are unable to have face-to-face meetings, attend events, go to the office, have team meetings, etc. From the long-term perspective, it is uncertain whether the way we do business will ever go back to how it was. How many activities will be carried out digitally from now on? How are we going to respond to survive beyond the current situation? If you are re-wiring your marketing strategy, you must still consider three crucial aspects to succeed: brand awareness, lead generation and sales enablement. 
Marketing activities have tremendously evolved in the last years. It has become fundamental in any conversation at any level. One of the key strategic elements that marketing leaders consider is Brand awareness. We often see how marketing directors are investing their time and budgets in aligning their employees´ brands with the company. By doing so, sales and marketing teams are establishing a customer-centric approach. As a result, the company brand´s visibility will increase tremendously.
Our Senior Business Executives Coach – Allison Meekins – has interviewed Dorien Aerts – CMO Microsoft Belgium and Luxembourg. Dorien has been driving key B2B activities within her teams that have allowed her to reinforce Microsoft´s brand in everything they do. In the following piece of the interview, you will find the three steps of her marketing strategy to align employee´s brand with Microsoft´s brand. A fundamental element to support Microsoft's growth.
We believe the future will be shaped by how people use digital tools and social platforms. Therefore, we help large technology companies to establish the foundation to win in the social space. Sign up for our next Webinar Meet the Masters of Social Selling to discover how high-level executives are winning in the social space by raising their brand and voice in the digital space.