Digital transformation isn't over. Sales professionals are still struggling to scale-up digital abilities. Often, they are the forerunners of driving digital change for clients. The question: are we being digital enough to foster a complete digital transformation?
The Tricycle Europe #coaching team continues its mission of helping sales professionals to become more digital – and more competitive. We are helping sales professionals to develop their digital footprint – their professional brand – so that they can apply social listening & sharing strategies. Ultimately, they will be not only digitally transforming themselves, but also becoming industry experts in the online and offline world.
Tricycle Europe Coaches have been travelling the world over the last month to deliver made-to-measure social selling coaching programs. Here a brief summary of what's been happening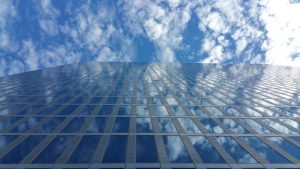 Munich
To implement an efficient strategy on #social, a change of perspective can be very helpful and eye-opening! Our coach Belinda Borck headed Munich to participate in a learning program with business partners. A day with a colorful mix of companies. Also, there was a fantastic Microsoft event, enabling their partners to succeed with the power of social.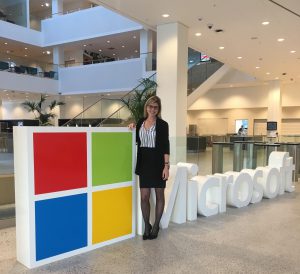 Copenhagen
Monica flew all the way to Copenhagen to deliver a masterclass about how Professional Branding can be a fundamental element in the value chain towards networking and digital communication.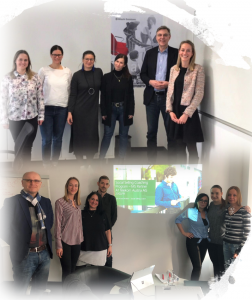 Germany & Austria
Julia visited her home country, Germany, to help Hitachi Solutions Germany GmbH dive into the fundamentals of Social Selling, how the buyer's journey has changed and how they can formulate a plan to disrupt it.
Additionally, she extended her travels to spend the day in the beautiful Austria with A1 Austria Telekom. She worked to help them gain more visibility in the online space. Specifically, they focused on the do's and don'ts, and how to handle the balance between personal and professional.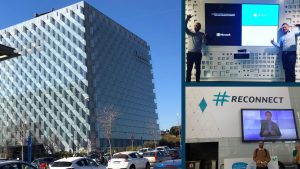 Madrid
You might have heard that Tricycle Europe cares about its relationships. In the effort of keeping that value, our customer success manager Job Thomassen and our coach Javier Dominguez flew to Madrid to combine sun and clients visits. We kicked off the journey by showcasing the potential of Social Selling for IT business partners.
Later in the week, business coach Javier Dominguez continued his journey to help Spanish companies to transform their business to fully leverage the digital world. Telefónica has recently joined us to keep pursuing its digitalization goals in the Telco Industry.
Employees who master Social Selling play a crucial role in the transition towards a more modern selling strategy. They are the best ambassadors, setting a standard for their company and encouraging them to actively adopt social selling techniques. Join Meet the Masters of Social Selling and receive updates on the latest LinkedIn updates and to show how top sales professionals are using social selling tools.
Join our Meet the Masters of Social Selling by Tricycle Europe on May 3rd