Employees who master Social Selling play a crucial role in the transition towards a more modern selling strategy. They are the best ambassadors, setting a standard for their company and encouraging them to adopt social selling techniques actively. This webinar is designed to show how thought leaders are implementing social selling and why you should embrace it.
SPEAKER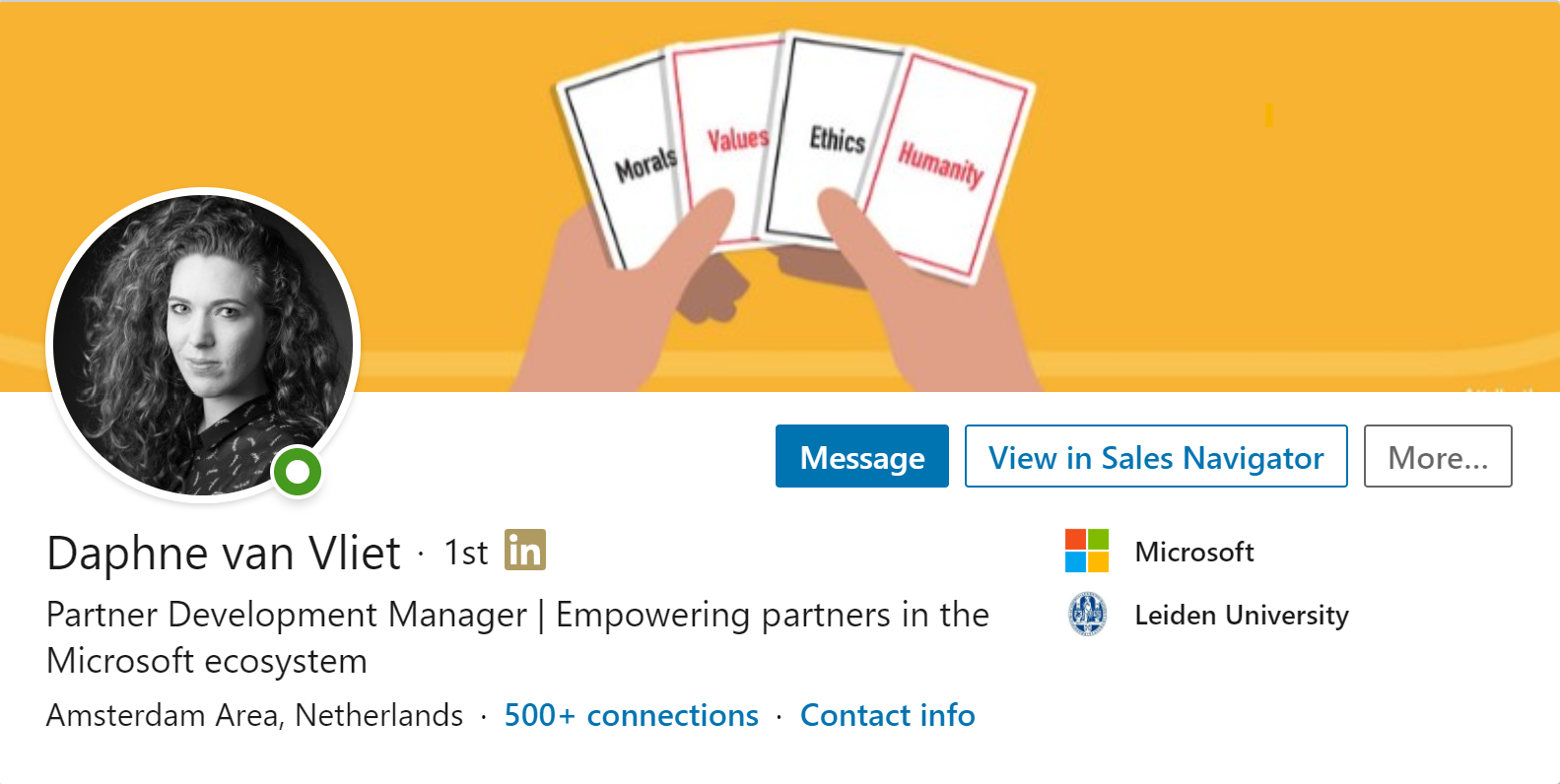 Daphne is a Partner Development Manager at Microsoft. Daphne supports Microsoft partners to drive their digital transformation, boost their sales and helps partners to optimize their understanding and benefits of their Microsoft partnership.
Prior to her PDM role at Microsoft, Daphne studied Dutch and corporate law at Leiden University. During her studies, she was working as a switchboard employee and worked from the bottom up to a prominent role within the Microsoft Partner organization. Daphne's passion is to help people and make a difference in the world. She has an affinity with human rights, social and corporate responsibility. Through her student job at Microsoft, she realized that technology potentially has more impact to contribute to her passion. Daphne has found purpose and a strong drive in her day to day job to contribute to Microsoft's mission to empower every person and every organization in the world to achieve more.
Trough LinkedIn Daphne has found ways to amplify her message and reach and empower more organizations. Within Microsoft Daphne has become a leader in her use of the social platform.
The world is standing on the verge of a digital revolution, and this digitalization is rapidly changing the way we do business. As the information gap between buyer and seller is closing, the buyer's journey changes, calling for an entirely new approach to selling. Social Selling is a tactic designed to identify where the buyers stand and influence them earlier in the buying cycle. Sellers who have mastered this tactic are proven to have more business opportunities, more connections with business decision-makers and shorter closing times.
At Tricycle Europe, we support organizations worldwide through made-to-measure programs. With our effective and efficient solutions, we have established ourselves as digital coaching experts, assisting companies like Microsoft & Philips to excel in the art of Social Selling. We continue to cater to organizations through other services too, offering end-to-end sales support including demand-generation, compliance- and control and tool-based learning.
We believe that the future will be shaped by how people use digital tools and platforms. That is why we establish the foundation for large technology companies to win in the social space.