In 2017, online dating became the most common way for newlyweds to meet one

another. The Knot surveyed more than 14,000 engaged or recently married

individuals and reported that 19% of brides met their spouses online. – Thedatemix
It's complicated. As most relationships are. In the dating world, you must put yourself out there to have a shot at meeting that special someone. And, sometimes 'dating' can turn into quite a lengthy search. Maybe you have had some help along the way. Possibly a good friend introduced you to someone, or maybe you ran into your future wife or husband at the grocery store, but surely – and I can say with almost 100% certainty – the love of your life didn't just show up on your doorstep unannounced (if they did, I would love to hear that story).
In the business world, there is a similar scenario happening with social media. Many businesses generally look at a relationship with social media as favorable -and often incredibly beneficial and sought after- but, sadly, many never take the steps to embrace the power of a social media strategy for their business. Many businesses still think of social engagements as transactional relationships. So, they dabble, and when they don't get results, they quit. Admittedly, it is hard for businesses to get over the ROI hurdle, but not if you think in terms of what it takes to find the love of your life. You realize that business relationships take the same amount of commitment and time to develop in order to create a lasting one.
Credibility is the easiest thing to lose, but the hardest thing to gain. To build trust, it takes a huge investment in people. Businesses must come to terms with -like someone searching for a soulmate- that their efforts will not immediately pay off, but will continue the search with hope and no expectations. Not all things have an immediate way to be measured. Trust and love are some of the most powerful parts of the human experience, and yet, all can be measured by the exchange of words between people. If you approach dating from the "I am awesome," "what have you done for me lately," and the "hurry up and trust me" angle…well, good luck with that.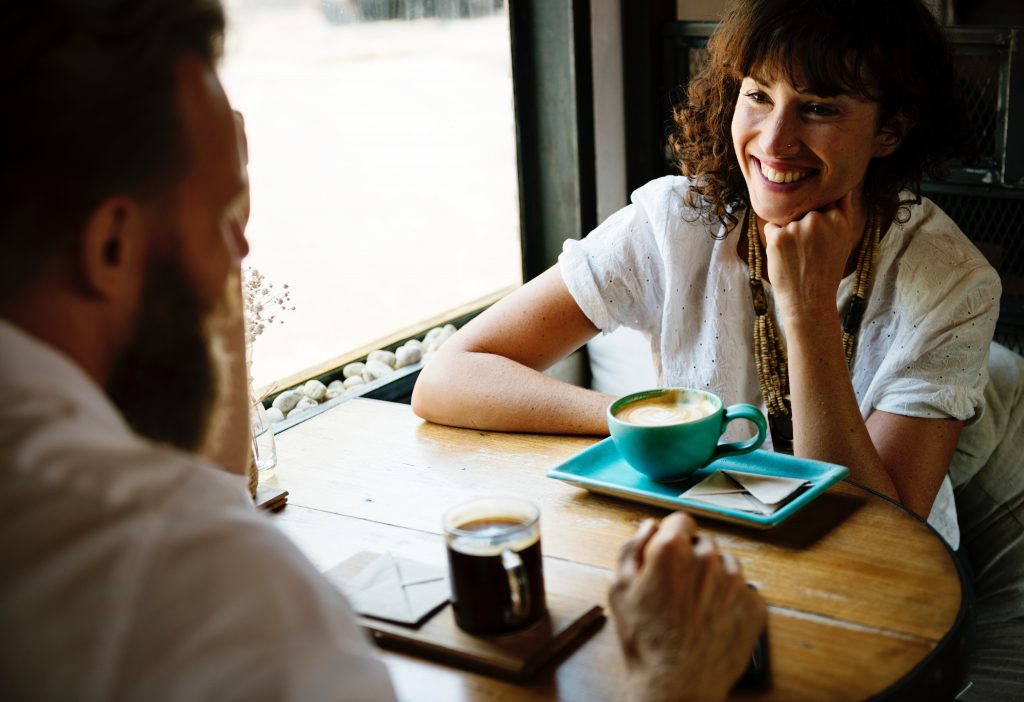 So, some businesses are in the social selling game, but aren't playing it very well. Many adopt the lazy dating scenario of waiting for a customer to show up looking for them, thinking that they are doing the right thing; however, they are merely 'acting social,' and are not fully 'going social.' It's the dating equivalent of hanging on the edge of the dance floor, looking cool, but not dancing with anyone. Sure, company web sites look cool and are fine for general information, but what if your customers want a more personal touch? Maybe they don't want to hear about your company journey? Maybe they just want to really know how you can help them. In another scenario, a business may be out there, but their message is too forward and may have an undesired effect. For some, like in the world of dating, that is a genuine concern. Buyers, like potential dates, can be turned off or on with the wrong message. Like I said, its complicated.
Millions of people have now invested their time and money into online dating, which has become a mainstream solution for singles around the world – Hayley Matthews
However, more troubling, is when a business – and its sales force – cease to put anything social out there at all. Why? Is it fear or the unknown, or maybe fear of a measurable return on investment? I think it's a bit of both, coupled with a bit of a PR problem. The importance of social media in business has not bridged the gap from something you do casually with friends and family to becoming a legitimate business strategy that engages with new and existing clients in a different, more personalized way. Let's face it, for some of us its hard to meet people, which is why dating sites are seeing tremendous growth. Online Dating Stats. Some of us are more social than others – businesses included – but we all have a story to tell. And, more importantly people want to be heard – and so do your customers.
Because of the lack of authenticity and personality in the online space, with regards to business coms, customers are starting to look on their own and ignore the normal sales process. They think they don't need a salesperson any longer because they want more, and they are willing to go it alone to find it. Why? Because the buyer's journey has changed. According to a recent study by Market Track, 80% of buyers today use the internet to research products and services. They are looking initially for information, but in the end, they will be looking for someone to help them make some informed decisions. Just like dating, but for business. They want a better, more personalized way to gain information that benefits them – from someone who cares and is interested in getting to know their wants and needs. And for now, that is the internet.
However, the internet can provide information can't make personalized recommendations like a good friend could. This is an opportunity for B2B sellers to intercept the buyer's journey and start the conversation – to get to know their potential customers, their needs, and position themselves on the same side of the table with them. Like a friend. Like a partner. Unfortunately, 60% of buyers have been running away from the blind-date equivalent of business approaches that are built hastily around impersonal and off-target marketing, centering around cold sales techniques that often miss their mark.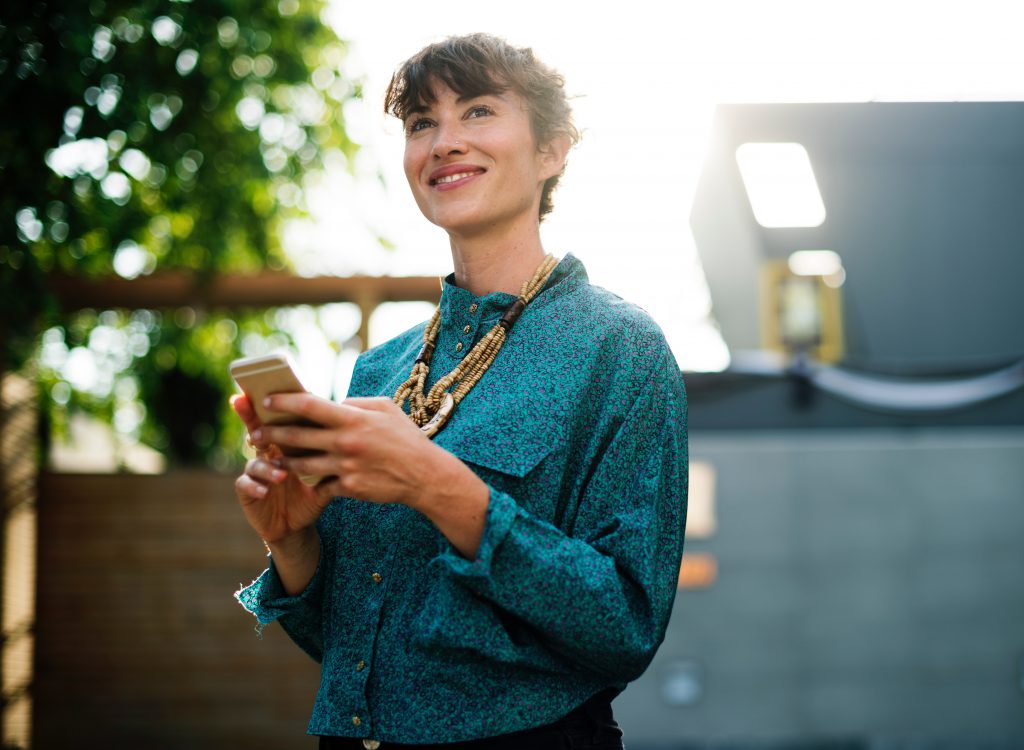 Are you sitting on the sidelines of social, right now? Are you looking cool on the edge of the dance floor, but missing the opportunity to dance? For the past 20-years, sales and marketing online efforts have pushed potential buyers deep into the multi-channel world of internet research, escaping the impersonal, salesy one-liners, forcing them into a more comfortable, living-room search of their own. Bring back the dating analogy. Personality sells. After all, people buy people, right? Looks count for something, but conversation is where we uncover everything.
Conversation establishes compatibility, with the ultimate destination being trust and commitment. It works the same in the B2B world. What if I told you there was a 'dating site' for business? A B2B connection service built around a concept that is strikingly like what we all are searching for – someone, or in the case of business, a customer. But not just any customer, the right customer.
In the case of B2B, its connecting potential customers with experts in the field that can help them. It's a site you already know, but probably haven't thought about in a more relevant way – LinkedIn. Meet the new dating site for business!! It has 546 million global users from 200 countries, currently has executives from all Fortune 500 companies as members and is gaining 2 new users every second! Wouldn't you want to be a part of that? Of course, and many of you already are, but what are you doing about it? Are you expecting Mr. or Ms. Right to find you? So, what are the first steps? Think again about the dating analogy.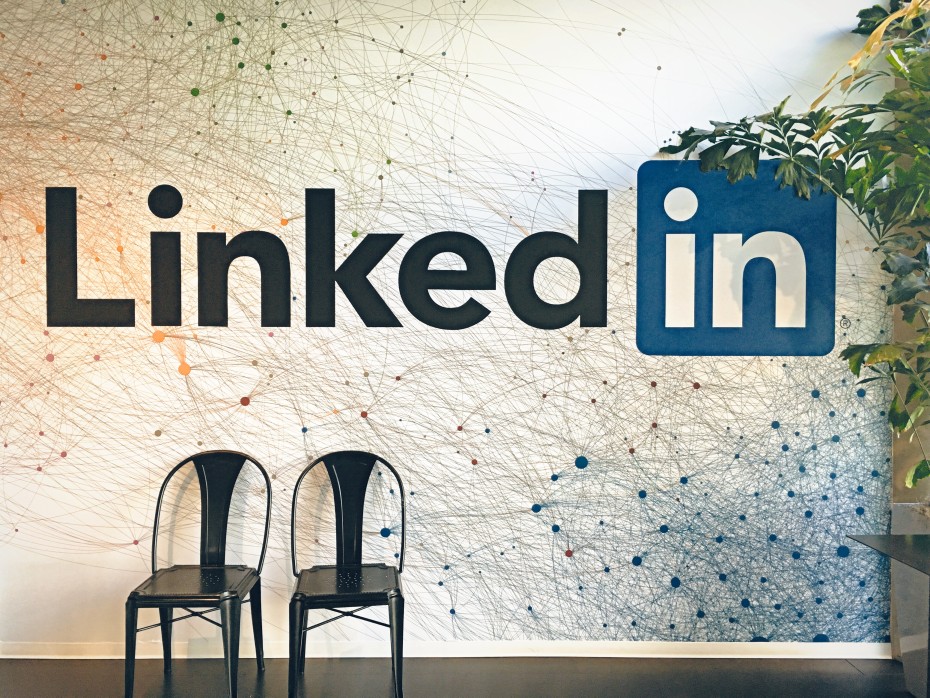 Of course, you wouldn't go out on a first date without looking your best? You would find a great place to go. You would put yourself out there and offer some engaging conversation, listen, and be on your best behavior. You surely wouldn't show up improperly dressed and start talking about your past relationships, or even fast-forward the relationship into marriage talks prematurely, right? Why? Because there is a normal flow to meeting someone. There are expectations. Its called dating for a reason. Leveraging LinkedIn is the equivalent of B2B dating. There is a strategy. (Hint: It all starts with a profile makeover, followed by connecting with the right people, and having great conversations.) There are expectations. Truly leveraging social media for your business, by amplifying your employees professional LinkedIn brands, can yield you a 40% greater chance at making a business connection that leads to a business opportunity.
If you look at the stats, it's encouraging to see so how many people are now going online to seek out that special someone. Today's singles benefit from advanced search features, online verification tools, and international dating networks, so they have more dating options than ever before. Whether you're after a short-term date or a long-term relationship, dating sites and apps have proven remarkably effective at pairing up like-minded people – Hayley Matthews
In the world of gambling, it's all about possibility versus probability. In the world of dating there is a familiar phrase: it's better to have lost in love, then never to have loved at all. In business, when the game has changed can you afford not to play it in a new way? In life and in business, it's all about adapting and growth. Sometimes taking the necessary steps are tough and the path is not clear; however, with the right guidance, the path can reveal a lifelong customer, or partner, waiting for you. Maybe you could use some help?
Article by: Eric Haar