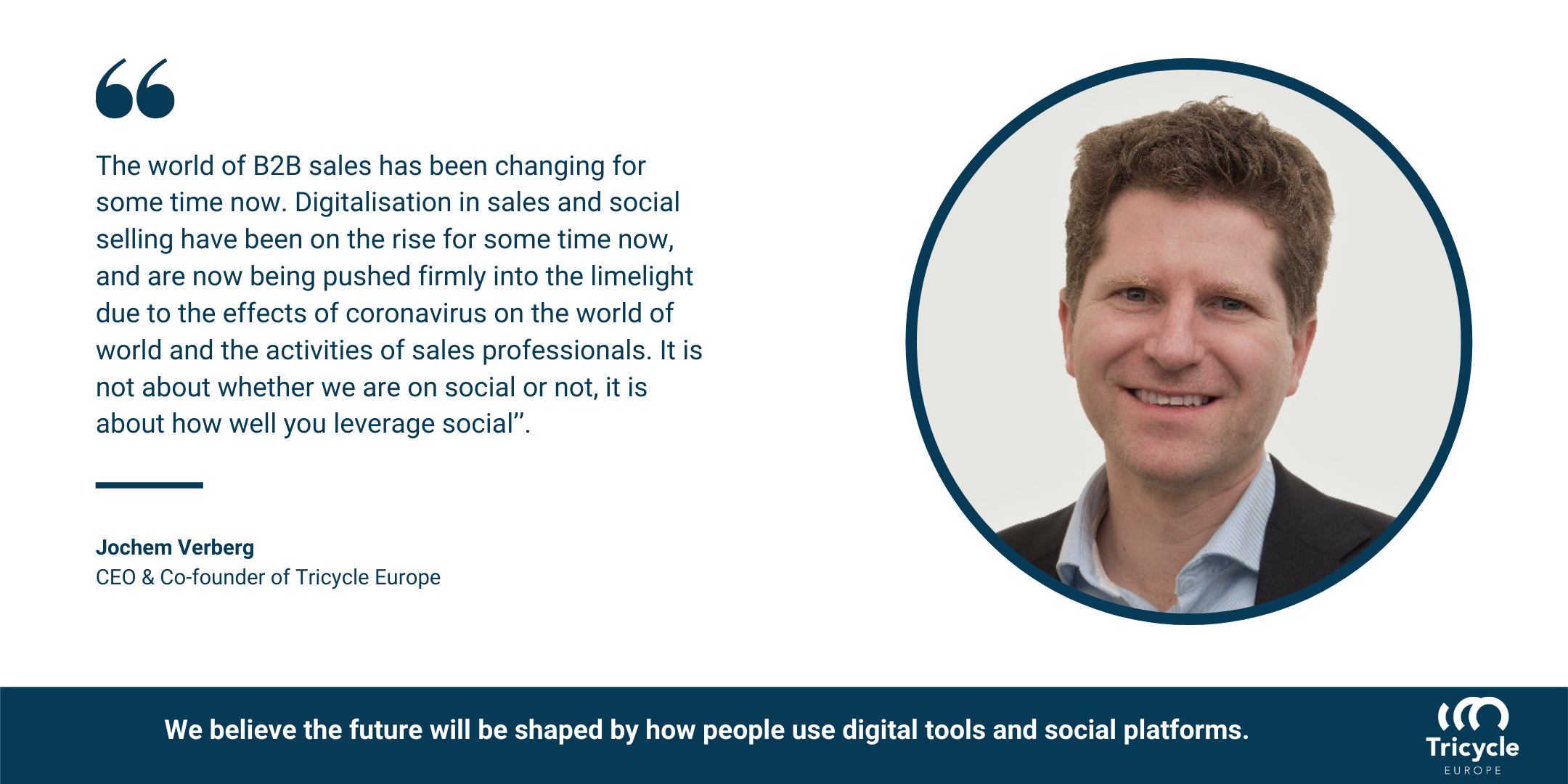 If you take a closer look at social selling, it soon becomes clear that it's no longer a question of "if?", but of how to implement this sales strategy successfully and efficiently.
In this live session Sabina Mierzowski, Senior Marketing Manager at XING ProBusiness and  Jochem Verberg, CEO and co-founder of Tricycle, will discuss the following questions:
How do sales teams master the key challenge of implementing social selling?
What useful social selling KPIs are available?
Which measures lead to a positive result and more acceptance of social selling in your sales team?
Sign up for the live session right here