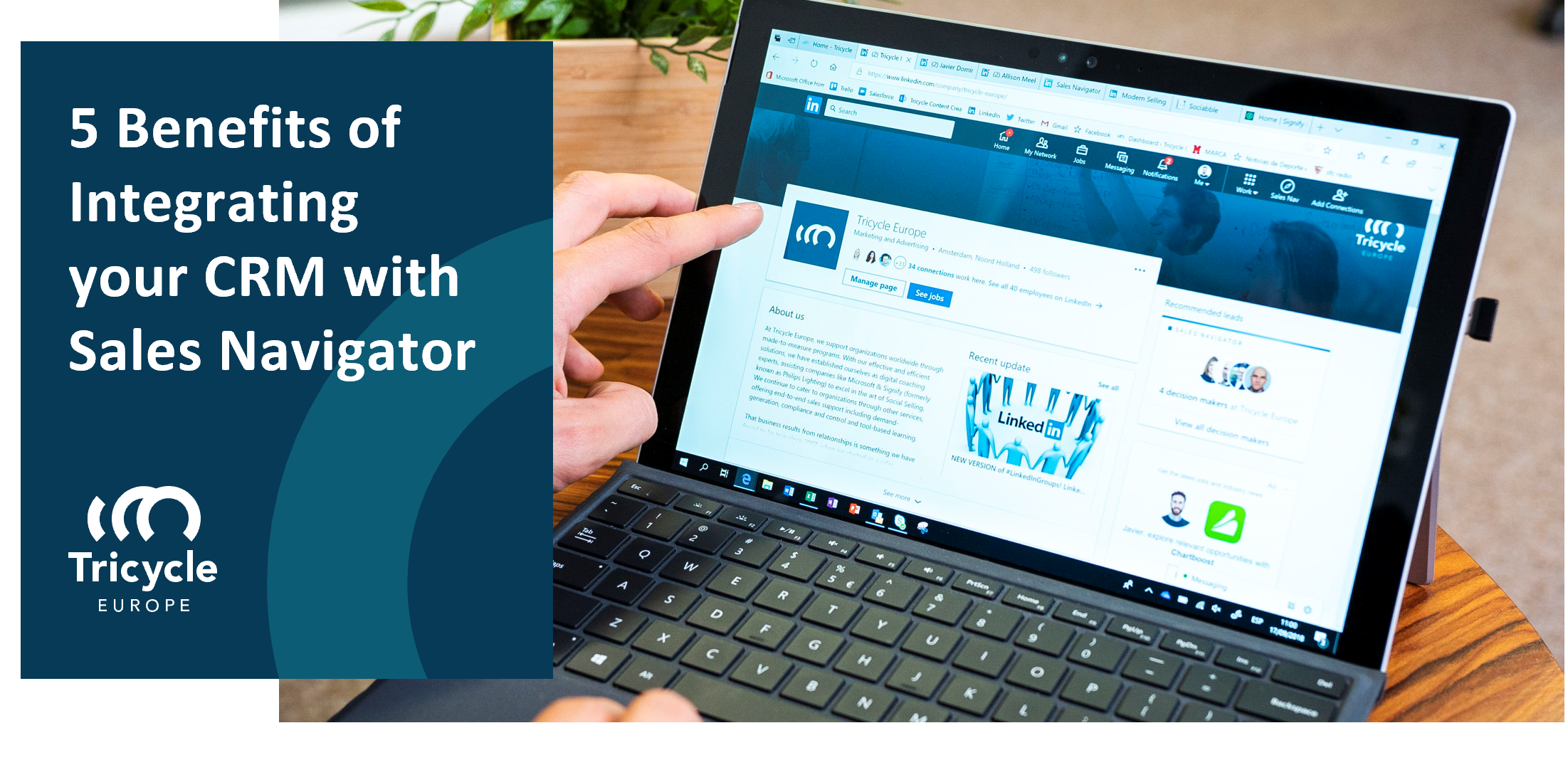 LinkedIn CRM Integration what are the 5 Benefits?
Customer Relationship Management (CRM) tools are tremendously evolving. Integrating LinkedIn CRM enables Sales Teams new ways to expand and nurture their business relationships, but what are the 5 main benefits of the LinkedIn CRM integration?
Time and relationships are key elements in achieving the desired Key Performing Indicators. Sales Teams are constantly focusing on generating more sustainable relationships. Although such relationships have many components, conversations and mutual win/win situations must encounter one another. CRM tools have been revolutionized by implementing a three-component LinkedIn integration: CRM, productivity tools and Social Networks.
Conventional sales activities are provoking the loss of many deals. Decision making processes are more complex than ever. Business reports asserts that more than 6 people in average are involved in the process. Interestingly, more than 50% of those decisions are made outside of the C-Suite level. As a result, it is not enough anymore to focus on your key champion within, but to multi thread your targeted network. In addition to that, over 70% of the buyers do not believe anymore that sales reps understand their business. Therefore, there is a real need to apply digital strategies in  sales. That entails personalizing content, help them by teaching them something new or how change can impact on their business. Within the next few lines, you can find 5 benefits from maximizing the value of that the Social component. 5 benefits to enhance your CRM experience with Sales Navigator. A tool to build up relationships, hence, to generate new business opportunities.
1. Build stronger relationships
As fundamental element for business performance, the provided insights in this new version of CRM will enhance the existing relationships and drive toward new business opportunities. Sales Navigator represents a relevant percentage in its contribution toward digitalising sales activities. This integrated tool allows the representative to:
Center his/her attention on the right people;
Gain valuable insights (company news, lead shares, new hires…)
Offer relevant recommendations to our buyers – changing their mindset towards understanding their business;
Synchronize data from other communication channels such as InMail or Point Drive.
2. Save time
Time is unarguably one of the most valuable intangible asset for a seller. As Social Selling proposes, engaging & interacting with your prospects is highly recommended to generate qualified leads. Now, consider the scenario you have generated enough conversations and interactions on LinkedIn Sales Navigator that it is ready to be transferred to our CRM platform. With the integration of LinkedIn in your CRM, you are able to directly save them as leads from the social platform as well as any InMail conversation you might have had.
Technology is here to exponentially increase your productivity.
Consider a second scenario, you have been using Sales Navigator for a long time without knowing there is a possibility to integrate CRM to LinkedIn. Now you have the possibility to always import your saved leads from LinkedIn to your CRM system without having to manually transfer any of them. Save time! In addition to that, the new version of Team Sales Navigator includes their latest update: Deals. This new feature will improve the communication and speed of updating any modification in your sales pipeline of your opportunities.
You are saving time but also you are ensuring that you do not miss track on your buyer's needs. Alerts & insights will keep you up to date in real time about all relevant type of information you need to make the best action towards building your sales relationship.
3. Break the ice towards a first conversation
One of the biggest challenges that sales reps face in their routine is to achieve the firs in-person meeting . Knowing somebody in common can be a door opener towards that first conversation, eventually an in-person meeting. The equation is very simple, if your prospective client trusts a third party, who is part of your trusted & sustainable relationships, the chances of your prospect trusting you are higher if you get introduced by such third party. This relationship scheme works in any kind of business scenario. It is the power of leveraging trust in your relationships.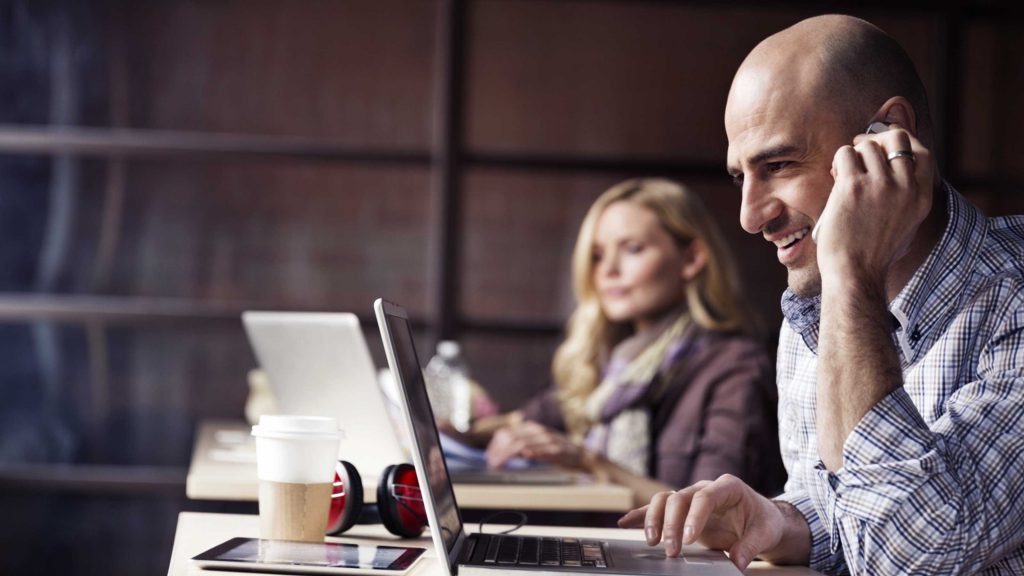 The CRM integration with LinkedIn gives you the insight to find those people you can ask for introduction in the shared connections section. Additionally, you are able to see 'Team-Link" connections. Within large organizations, it is challenging to discover who from your company is connected to somebody in your targeted account/lead. This insight within your CRM can help you to localize such a link. Nonetheless, asking some of the shared connections isn't the only way to break the ice though. Have you thought of leveraging their LinkedIn activity such as what they recently shared or liked? You can find under the highlight section such information. All in the same tool, your CRM. Start increasing your productivity by using all features of your LinkedIn CRM integration in its entire potential.
4. Target the right people
Statistics have demonstrated that focusing on one key player isn't enough to fully generate business opportunities. The concept of "Multi-threading" has arrived in our sales strategies. Concept that enables better communication, help, creating conversations with at least 6 people within the buying committee.
Experts on the field ensure that more than 50% of the decisions are made outside of the C-Suite level. Consequently, finding the right people and engaging with them with insights becomes fundamental towards sales goals.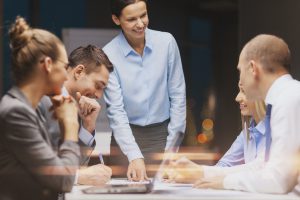 CRMs are giving you the possibility to leverage the data that Sales Navigator is collecting from your sales preferences. The right settings in Sales Nav and consistency on the leads & accounts you are saving in the tool, it allows Sales Nav to learn from who you might be interested in. As you can synchronize Sales Nav with your CRM, you are able to directly retrieve such information from your CRM. The quickest way to find the right insight is to look at 'recommended leads'. Those profiles are normally within your targeted account or similar to your potential lead. By finding one right person you should focus on to reach out a decision, you can uncover other profiles involved in the decision process. Save time, stay focus!
5. Leverage the potential of InMail
In addition to challenges of prospecting, our rate of response to our emails or answers to our phone calls from Business Decision Makers (BDM) can be very low sometimes. Social Selling tools like Sales Navigator enables the possibility to the seller to knock down barriers towards the direct communication with them: InMail. Start using this feature without leaving your CRM tool. Remember to consider the insights you can gain from this integration to tailor your InMails & personalize your approach.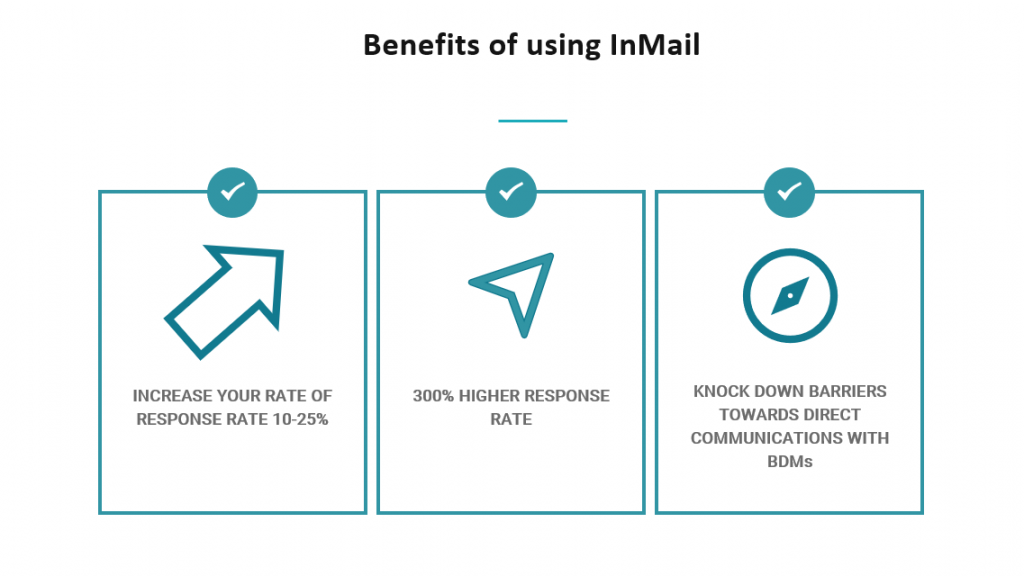 Fully leveraging these 5 key benefits of LinkedIn CRM integration means improving the health of your business relationships. Timely insights, saving time and ensuring key activities are synchronized with your CRM. That will ultimately increase your business opportunities pipeline, which will get you closer to your organization's goals. Unify your Selling Experience while creating sustainable and trusted relationships. Employees who master Social Selling play a crucial role in the transition towards a more modern selling strategy. They are the best ambassadors, setting a standard for their company and encouraging them to actively adopt social selling techniques. Join our webinar that is designed to update you on the latest LinkedIn updates and to show how top sales professionals are using social selling tools, why you should embrace it and how to effectively implement a social selling strategy.
Go to our PointDrive about our Webinar Meet the Masters of Social Selling by Tricycle Europe on May 3rd.