The large amount of Sales Navigator users together with the power of technology have enabled the possibility to create a better version of this LinkedIn prospecting tool.
Social Selling is a journey full of experiences where Sales Navigator fits into. From now on, such experiences allow you to better control the entire sales cycle – starting by prospecting and ending by nurturing your existing relationships. All together it maximizes your sales productivity.
DEALS – The communication between managers and sales reps is as important as between your prospects in order to understand and optimize the pipeline and gain business opportunities. The new interface and connectivity to the major CRM players (Dynamics, Salesforce or SalesLoft) provides a tremendous experience in the sales journey.
It's been proved by CEB that at least 7 people are involved in decision making processes. Therefore, it's not enough to convince one single BDM but many other profiles. By using the new functionalities, you can add them to your CRM system in few clicks.
Any type of search on Sales Navigator can be time consuming. LinkedIn has taken care of it and provided a completely new experience within the search phase. Now, it is easier and faster to benefit users in saving time for other phases of the Sales journey.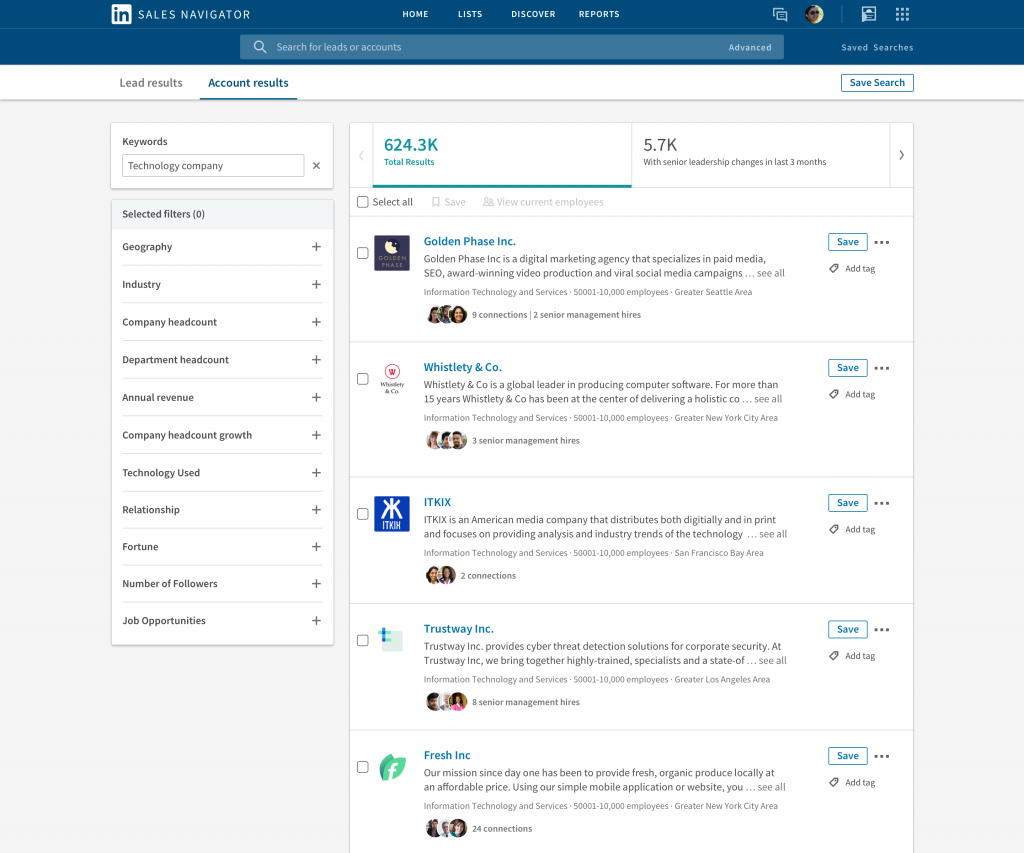 MOBILE EXPERIENCE – A new interface and features have been also released. LinkedIn has made an effort to reduce the gap between the mobile and the desktop version in order to create a more engaging experiences. Now, connectivity is stronger than ever that allows sales reps to be on top of the game, at any time and at any place.
Social Selling has become the way to respond to how the buyer's cycle has changed. Today, these new features makes your Social Selling journey more productive and full of new business opportunities. We are all in Sales, we are Social.
If you want to know more, stay tuned or get in touch with us!