We get it. The Covid-19 pandemic has caused tremendous changes to our business life like never before. No more physical events, the vast majority of people working from home, a rethink of numerous buying decisions, the largest financial crisis in decades and an incredible feeling of uncertainty. These facts have led many directors to rethink their next moves, resulting in re-wiring their marketing strategy.
People are focusing on their screens for social media rather than with each other, interacting with businesses online rather than in person. The trust-building scenario has switched entirely to digital. There might be some people against this digitalization, and some who see it as an advantage. What is true is that we are more connected than ever before. In fact, without technology, how are we supposed to carry on with business?
If we asked any marketing director about their immediate plans, pausing marketing campaigns and strategies would probably be their answer. Let's have a more in-depth look at the direct implications for any B2B marketing strategy.
No more physical events
Events have been essential for networking for a long time. On the one hand, they have been the perfect occasion to demonstrate products and services live using a softer approach.  On the other, events are tremendously important for generating new leads. Attending events has enabled many marketers and sellers to knock down barriers towards direct communication with their prospects.
Although events are not allowed during this time, professionals need to find a way to continue benefiting from networking. In many cultures, social interaction is inherent. Time has always been spent building up sustainable relationships by meeting and conversing face to face. Business needs that networking buzz. How can we keep networking despite not having physical events?
Working from home
This sounds familiar already, doesn't it? Working from home is no longer a novelty. We had the opportunity to work partially from home before the outbreak but were we really ready to work from home full-time? This causes debate. Some of you might agree that we have all means and technology to work remotely without noticing the difference between now and before.
Others argue that humans are habit-driven. On the one hand, changing any routine isn't easy. It requires time and the right mindset to see results in the behaviour. One of the most affected key performance indicators is productivity. On the other, they are meeting customers or colleagues as part of our daily routine. How do you ensure getting good results in this new all-is-done-remotely environment? How do you enable personal touches?
Freezing buying decisions
Sorry, I know we have agreed on starting the service in two weeks, but due to the Covid-19, we have decided to postpone the kick-off until further notice. I hope you understand it — A potential customer
How many times have you received such a message in the last weeks? I guess you've read it before. Getting projects cancelled or postponed is threatening your business. The good news is that your customer still has a budget. The only thing that has changed is their need.
Empathy is key in any business relationship. You must listen to the customer to identify their new reality and find a solution to their problems. How can you develop your empathy skills and find the way better listen to your customers?
Uncertainty
Are we getting back to how it was before? In my honest opinion, we are not.
We have switched almost everything to digital—business meetings, team meetings, live demos, events and so on. We are investing in the adaptation to this new reality. Think about how much your company might have spent on sellers to travel and visit the customer. That costs time and money. This new digital era has tremendously reduced all of it. Are we coming back to how it was before? Will companies change their travel policy for good?
Some countries are 'returning' gradually to how it was before. Are we? Let's take the example of your office. Companies must re-structure the working area to fulfil the regulation: fewer desks, educating their workforce, only necessary face-to-face meeting, etc. Such a restructuration is costly. Are we coming back to how it was before? Will companies change their work environment for good?
Certainly, it will take time until we see the real consequences, what changes will be definite or what new technology or routine will be part of our daily basis. Nonetheless, companies need to adapt to the new situation. We are lucky we live in the technology revolution.
We believe that the future will be shaped by how people will use digital tools and social platforms. In our next article, we will show you how re-wire your marketing strategy by establishing the foundation to win in the social space. Stay tuned.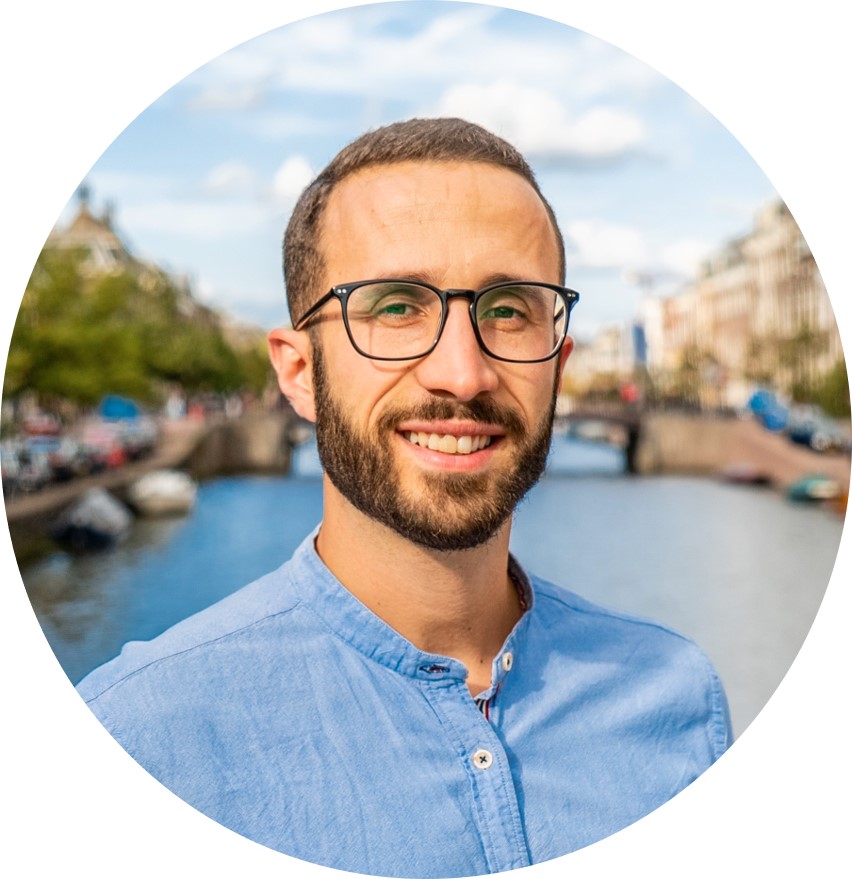 Author: Javier Domínguez – Marketing Manager at Tricycle Europe