Have you ever bought a new smartphone without first learning about it? Probably not! No different behave when it comes to job search. Two-thirds of candidates support social media for personnel marketing and discovery, candidates research in advance about their potential employer. But how do you stand out as a company?
Human capital is the most important capital investment a company has, HR managers and their teams will need to identify the most efficient way to deploy their knowledge and abilities in service of their organization's overarching goals.
Let's check some of the reasons why Social Media should be part of your HR Strategy, now!
Reason #1: Community
Your activities on LinkedIn should always count on building a community. They interact with you continuously, thus strengthening the bond with your company. If one of your followers is looking for a new job, the odds are that your personal and company profiles will be found first. The benefits for you and your community: constantly provide insights and company's everyday life. Use your community as a talent pool, since you are already in contact with your followers, it will be easier for you to convince these people of your business and position.
Reason #2: Find the Perfect Candidates
Finding the right job candidates is becoming more and more difficult. Recruiters and other HR professionals that don't use innovative recruiting strategies are often unable to find job candidates that are suitable for their open positions. On social media, you will be seen and perceived faster. The members move privately and professionally on social networks – several times a day, so members are constantly confronted with job advertisements and updates.
Reason 3#: Thought Leadership
A social media profile is always a great way to periodically publish business impressions. Share authentic content and also encourage your employees to share it. Because contact from the contact may be the ideal employee advocacy for you.
Content such as industry information and tips should be part of your content mix on social media. A corporate page on LinkedIn is not a solo work by HR. Also, the marketing team should be with the party, so work together across departments to align with the social media editorial plan.
Reason 4#: Employee Advocacy
Use your current employees to understand why do they love working with you. This is a great way to learn about things that attract them. Use these facts to attract others. Your employees are your best ambassadors, and people trust people more than brands, CEOs and other C-level executives.
Involving your current employees can not only help you build a strong Employer Branding strategy and find job candidates faster and easier, but it can also help your employees feel more engaged and important.
If you would like to know more about social media for HR and how to get the most out of LinkedIn to leverage from these 4 benefits, read our next article 'Social Media for HR: How to get the most out of LinkedIn?'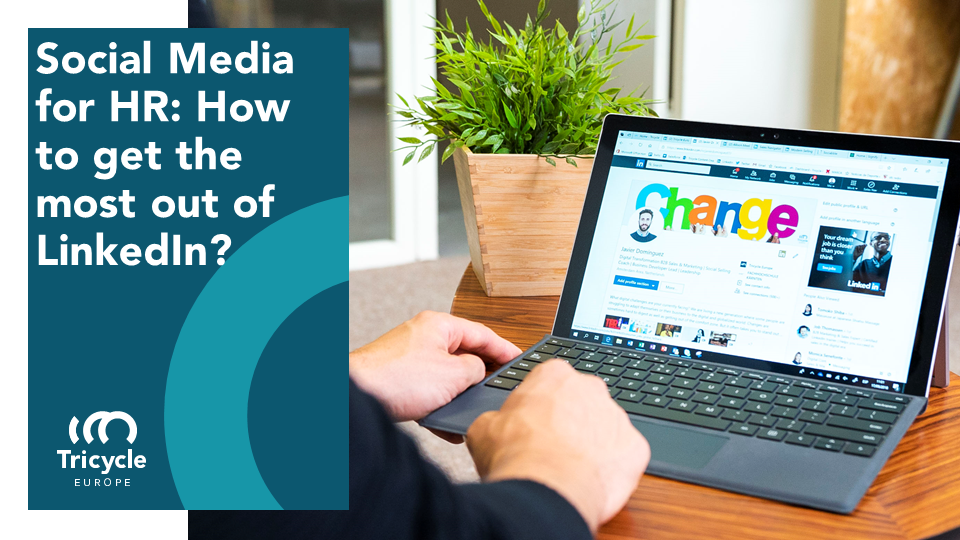 Author: Monica Senefonte – Business Social Selling Coach