Professionals often experience a lack of time due to an extensive workload which can cause barriers towards the goal of knowing your network in advance. How can we avoid these barriers? In the next few lines you will find easy steps of how to start building those relationships with your prospective clients before attending to the next meeting.
Meetings happen regularly in any company, especially during this time of the year. Whether you are having a meeting with prospective or existing clients, its preparation entails many aspects such as getting presentations or documents ready, designing strategies or getting to know the people who you will be facing. Today, we would like to keep the focus on the last aspect: knowing a bit more who will be attending to the meeting. Why is that important?
Despite all technological advances we are experiencing, connecting personally with people is a fundamental factor in building relationships. Amongst different strategies you can use to engage and to get to know your prospective clients, Social Selling provides tactics on achieving such a thing by digitally leveraging relationships.
First of all, establish the right settings*:
What happens once you've done these steps? In order to understand the value of setting up this synchronization, let's consider the following scenario:
You schedule a personal meeting with a prospective client in two weeks. You start preparing for this meeting and suddenly you receive the following notification on your mobile phone, which alerts you for an upcoming meeting in your calendar. You might be busy sometimes, therefore, if we have the right notification at the right moment, you will not miss the opportunity to get to know the attendees.

What happens then? If you open the notification, it goes directly to your LinkedIn Mobile App and shows you who you need to engage and connect with by tapping on "prep for meetings":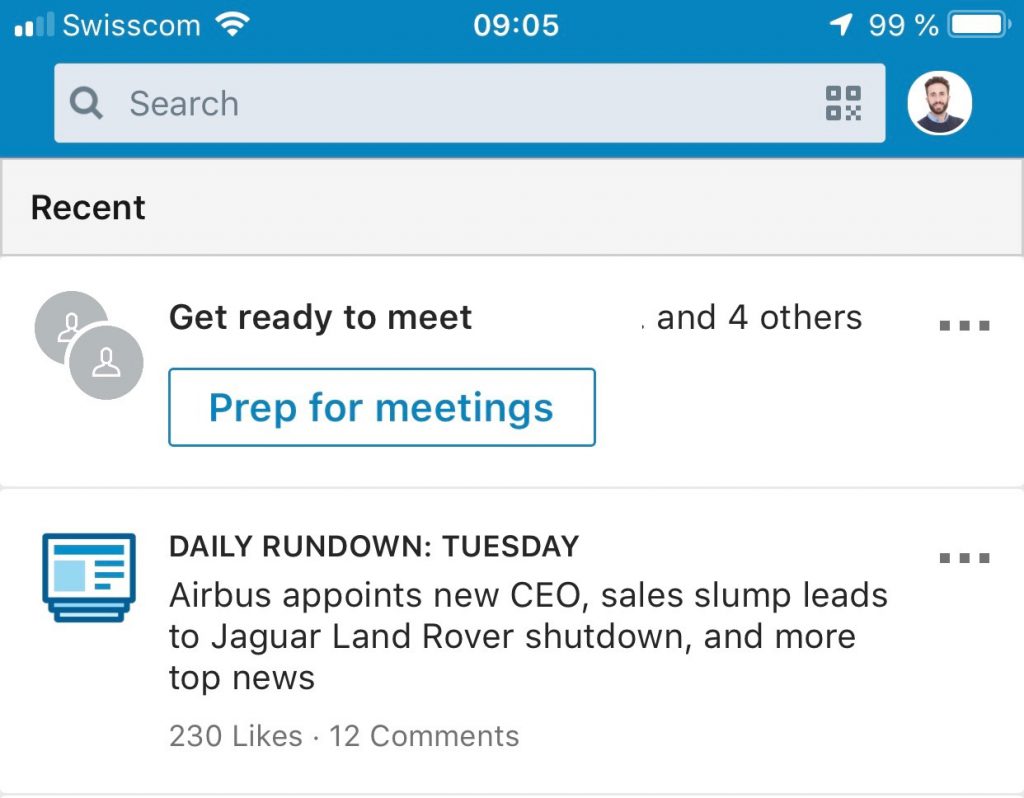 Tapping on "Prep for meeting" will get you access to who you actually need to engage and connect with.  When you need to build a relationship, getting to know the people you are going to have a meeting with can provide you with personal & professional insights to be used in your personal interaction.  What are the options to do so?
Visiting their LinkedIn profiles
Engaging with their social activity
Get to know who is involved in the buying decision-making process
Connecting with them
And many more…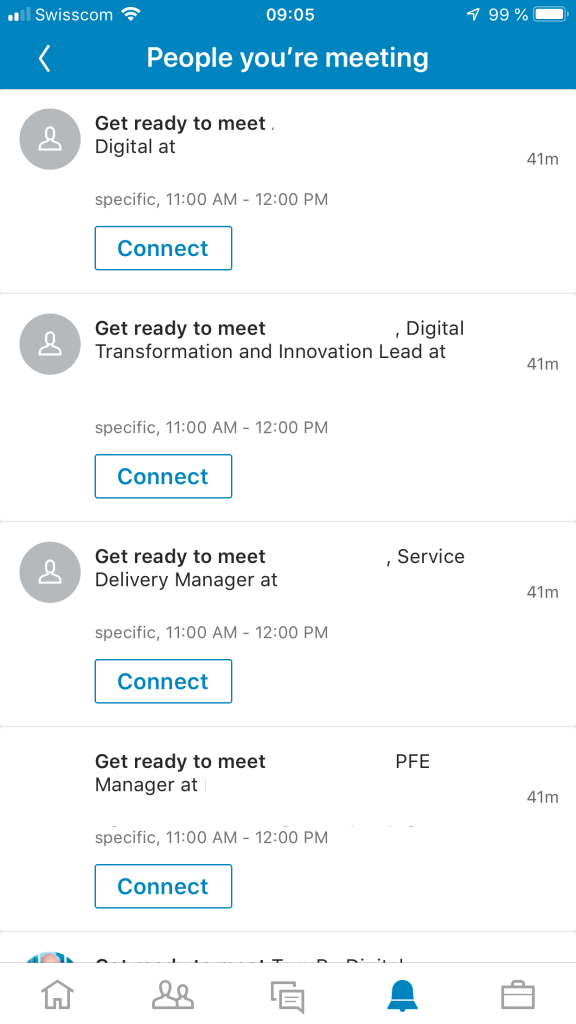 However, it can happen that you haven't connected before the meeting yet. What happens if you missed that opportunity? No problem at all. You will receive a notification to remind you to connect with the people you have met during your last meeting. After having personally met someone, the chances to connect with that person on LinkedIn are more likely to occur: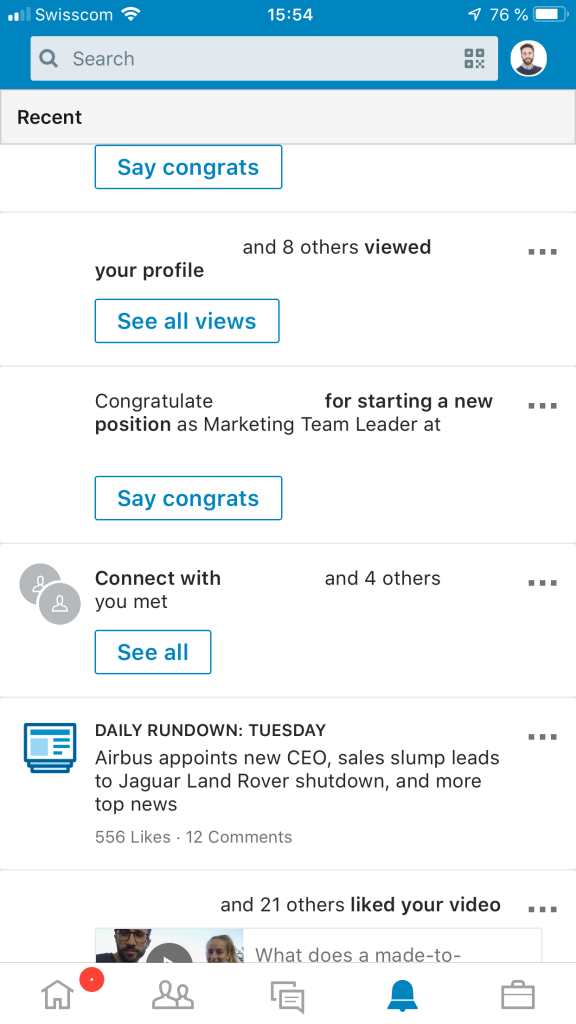 Indeed, technology is shaping the way we perform in business. Are you going to miss the opportunity to increase your sales productivity?
Stay in touch with our Social Selling Coaching team to discover more and stay up to date in regards to Social Selling.
Before doing the settings of the video, you have to synchronize your professional email account in your internal mail app of the phone (it does not work if you are using an external app for your email provider)