On July 15, Microsoft Partners will meet at one of the largest events in the US for Microsoft Inspire. It is the largest gathering of Microsoft Partners in the world, with 130 countries represented. Tricycle Europe is honored to be invited to speak at Microsoft Inspire. Javier Dominguez, recently sat down with Eric Haar, who is a business coach and an expert in social selling, to share a few key insights that will help companies to be more competitive in the new digital marketing game. In this second part of the interview, you will find some tips about "how Social Selling can help you at the Microsoft Inspire in Las Vegas.
If you are attending a similar event are you ready to make the most of it? I'm sure you are prepared to go social during the event but are you willing to engage before? Leveraging Social Selling can begin the virtual networking before the face-to-face meeting. It allows you to get to know what is happening within your target audience and pre-engage with your potential clients. This approach can make connecting easier and make relationships stronger.
If the rules of the game have changed, how would you know you are playing the game correctly? – Eric Haar – Senior Business Social Selling Coach at Tricycle Europe
A lot of owners, directors, executives and marketeers are going to MS Inspire. What would you tell them about why they should consider social selling? What advice would you give them now?
The first tip that I want to give is following the event hashtags (#msinspire) for example on LinkedIn. This can help focus your strategy for what is important at the event.  You can get real-time updates about what's happening (especially live video), about who you want to speak with and maybe what's interesting to you, in terms of business topics discussed.
Second thing is to connect with people once you're there. There is no better way to do that than using the LinkedIn app and the QR code on your mobile to convert those potential connections into existing ones, right away!
Finally, after the event, it does not stop there. Now, you have to continue the conversation with those recent connections you have gained by engaging with them and interacting with them online.  Nurture those connections with event takeaways, feedback – maybe some pictures you took – in a content strategy that is focused on consistency and engagement.
If you are talking to an MS partner right now, What should they be doing in Social Network before going to the event?
Well, first of all, you need to have a clear objective of what you want to get out of this event. They need to identify who is going to be there, what motivates them, what their needs and challenges are.
Prepare a content marketing strategy pre, during a post to increase visibility and credibility towards the future conversation. It will eventually amplify your brand awareness. It can help you to stimulate the conversation with attendees of the event. Pre-engage on social networks with the identified targets and jumpstart the conversation face-to-face during the event.
How do you think Tricycle Europe can help MS partners?
Help define, differentiate and amplify their company brand through their employees on social. At Tricycle Europe, we believe in the power of relationships. That is why we leverage cutting-edge technology together with modern sales and marketing strategies to enable business opportunities. If you want to know more about What Motivates Sales Leaders to adapt to Digital Transformation, check out this video interview with Lennart Sloof – Manager Digital Marketing Strategies.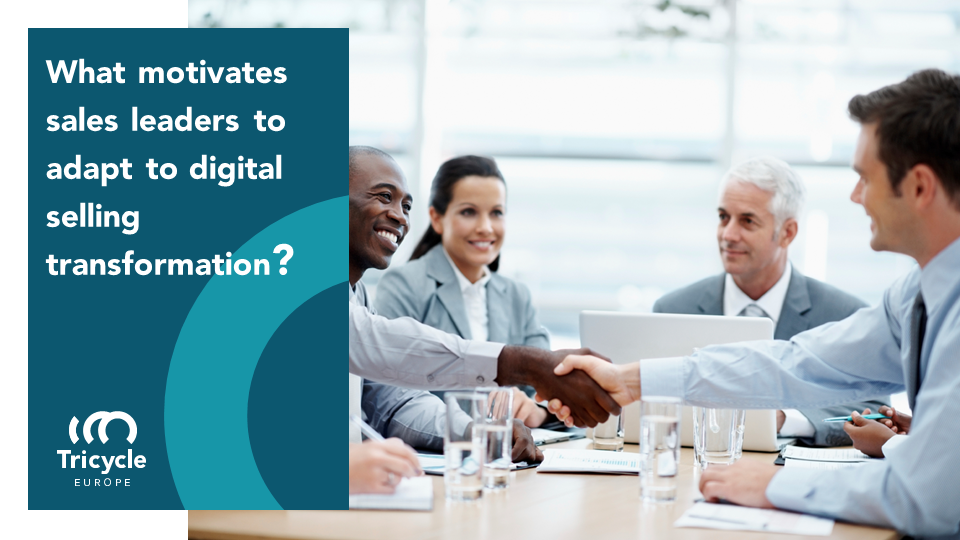 Author: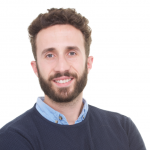 Javier Dominguez – Social Selling Coach | Digital Marketing Coordinator