Good news! LinkedIn just released an important update on one of their products: SmartLinks! We are very excited to see how SmartLinks has become even more powerful and complete than before.
Companies have shifted their marketing event strategy to digital completely. Such a new approach has led to organizations to use digital tools such as SmartLinks to create more powerful account-based marketing strategies. Today, a major update has happened. This is what's new:
Upload your videos from YouTube in SmartLinks
Upload now links in your SmartLinks such as a video from YouTube or from your website to make your SmartLinks more visual.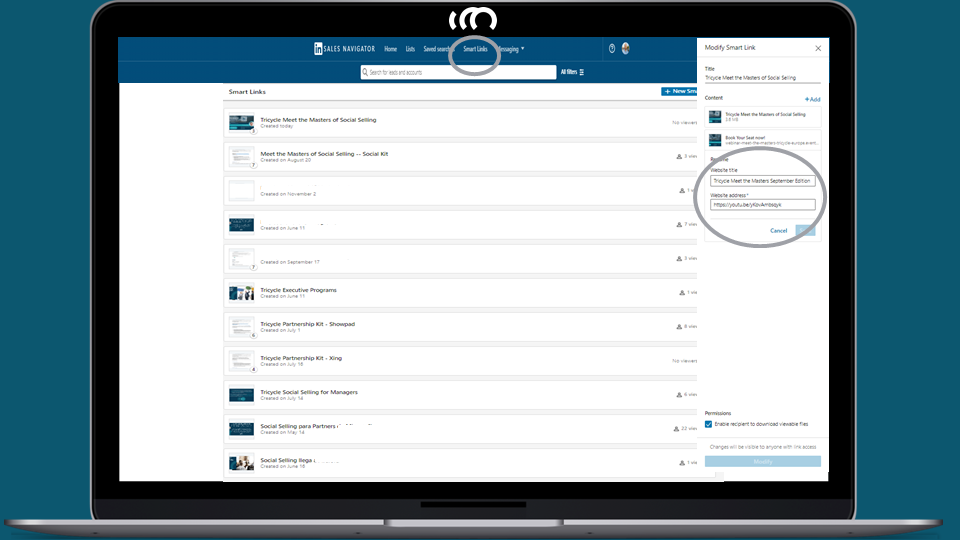 Personalize Files Names in SmartLinks
The new update of SmartLinks allows users to rename the uploaded files in SmartLinks. Start personalizing your uploaded files according to your ABM strategy.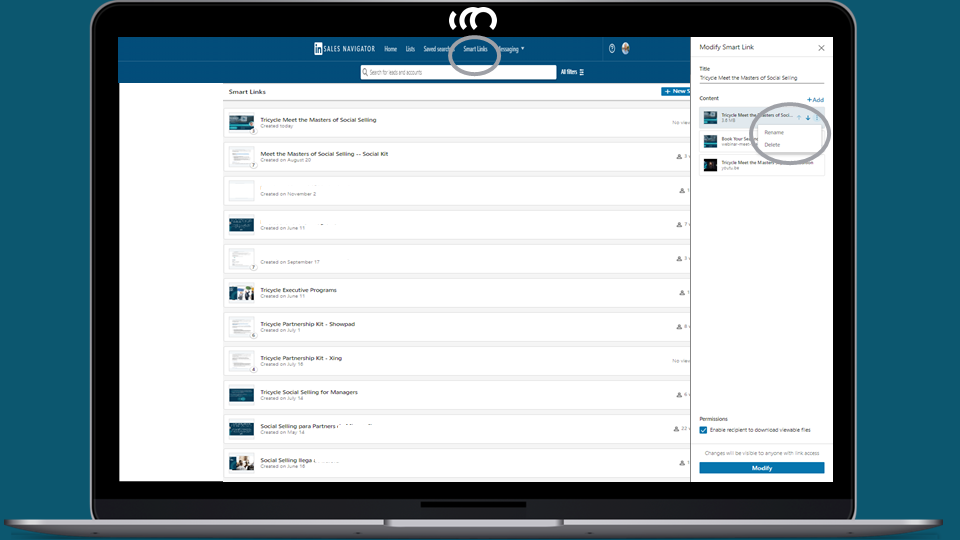 Adding Links in SmartLinks
Not only it is possible to add a video link to your SmartLinks but also you can now add any external link you consider relevant for your sales and marketing strategy. Think about registration links, new blog posts, articles, etc. What a great update!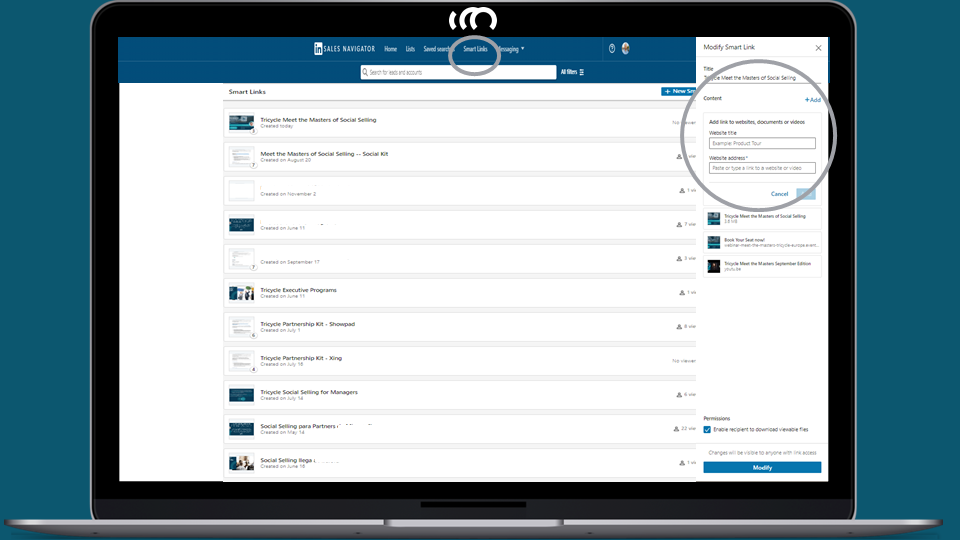 Grant Permission to Download Files in SmartLinks
Decide whether you want to grant permission for the SmartLinks receivers to download the files or not. Manage your own privacy and settings!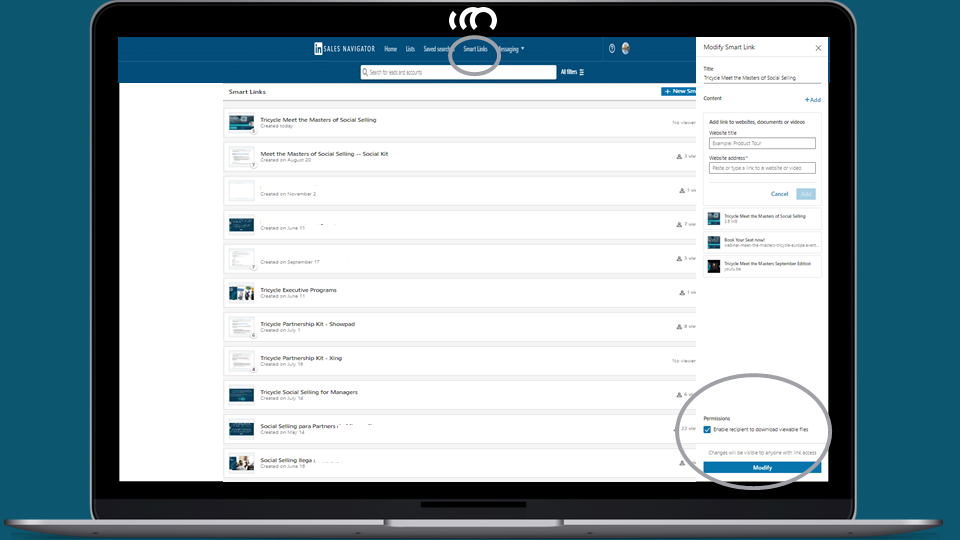 We will share a full review of the new updates very soon! In the meantime, we highly encourage you to follow us on social media and on our blog to check the latest news and updates in regards to digital sales and marketing transformation.
You can also register for our next live event! On December 9 at 16:30, we will be hosting our last 2020 edition of the Tricycle Meet the Masters of Social Selling. Are you curious to know the attendee experience we mentioned above in one of our events? Join Rene Eres – Head of Medium Enterprise at A1 Austria Telekom, and Sarah Loessner – Tricycle Digital Business Coach, to learn how Rene, his sales team and A1 Austria Telekom is winning in the digital space by implementing the right social selling strategy.
We believe the future will be shaped by how people use digital tools and platforms. Therefore, we are supporting organizations to set the foundation to win in the digital space.