After having helped thousands of marketing professionals with our coaching sessions, we've noticed that there are some popular questions about LinkedIn hashtags. How to use them? Is there any value in using them? Which ones should we use? When do we use them?
In the following lines, we will share with you some of the answers to the most popular questions around LinkedIn hashtags.
First things first – What are hashtags?
In the pre-internet days, what we called the # symbol depended on what country we were raised in. Americans and Canadians called it the pound sign or the number sign, whereas Britons and the Irish called it a hash. However, in the context of the internet, we all call the # a hashtag.
Today, the symbol is so pervasive in social media that almost every major social media platform supports some functionality for the hashtag.
In 1988, the first hash symbol was used on Internet Relay Chat (IRC) to label groups and topics that were available across the entire network. They were used for grouping similar messages and content to make it easy for users to find the information they were looking for.
Are LinkedIn hashtags the same as on other social networks like Twitter, Instagram or Facebook?
The answer is no. It is true that there might be some commonalities but in general terms, they are different. In social media platforms like Instagram, Facebook or even Twitter, users normally combine a vast variety of words and numbers to come up with any type of hashtag you can imagine. However, when we talk about LinkedIn hashtags, we should consider that it is a B2B platform where most of the conversations occur in a business context, therefore, the hashtags must be used in a more appropriate style and according to the topic.
Why should we use hashtags on LinkedIn?
More than 67% of the modern buyer's journey happens online, where they become aware of a need, research it and then consider their options without ever speaking to a seller.
According to a recent study, 89% of Business Decision Makers (BDM) perform their research online. LinkedIn is currently one of the best research tools available when it comes to seeking information about an upcoming B2B business decision.
Even the most data-driven business decision-makers will seek out advice from the people they trust.
Another person sharing their experience with a possible solution is far more impactful than the cold hard facts. Social Networks are where people come together to share and exchange ideas.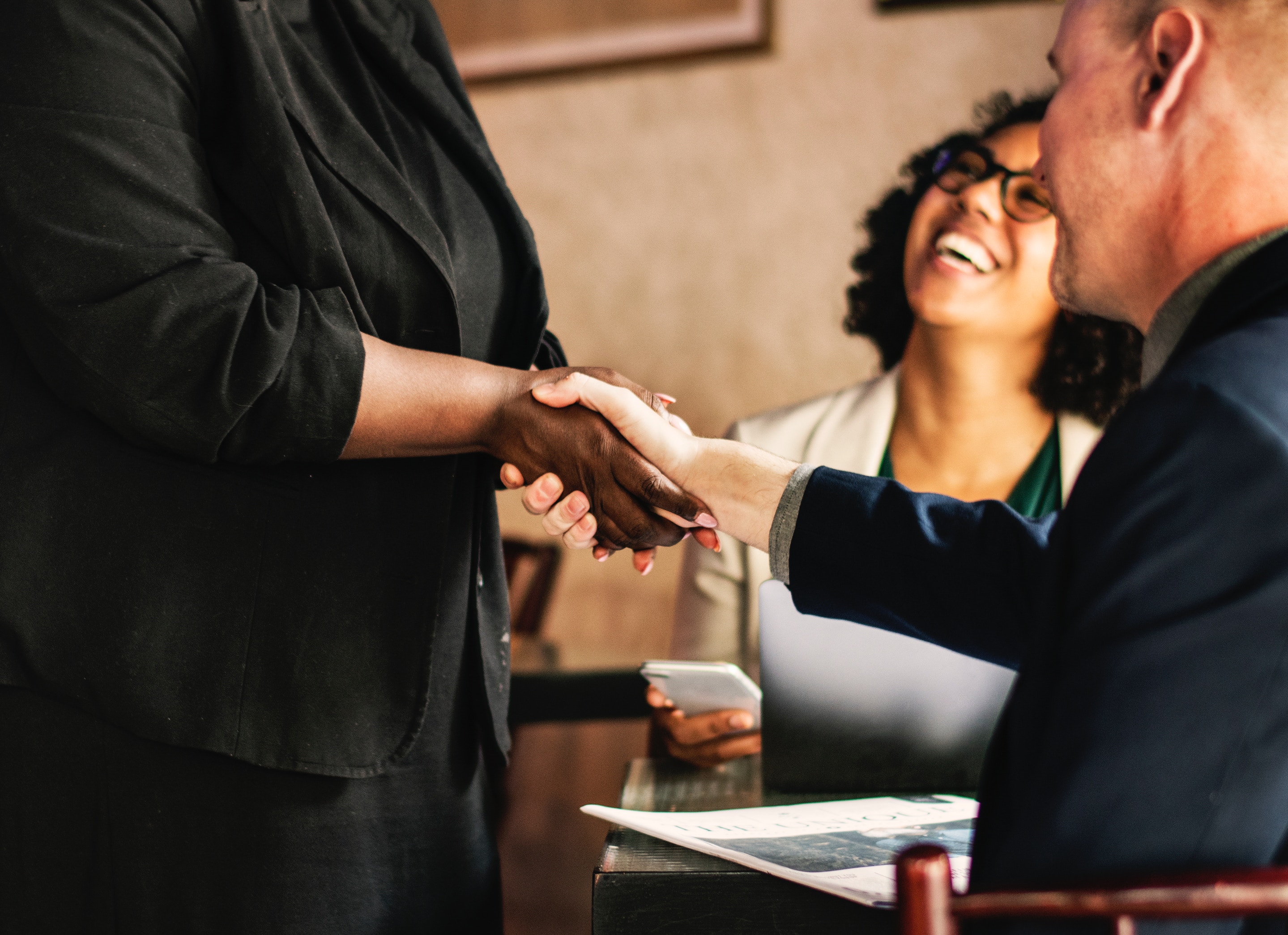 Since hashtags, on any platform, are a way to group certain topics or pieces of content together, LinkedIn users should make use of them to maximize the visibility of their own content, and to amplify the output of their searches on the platform. Hashtags can be followed and become part of the followers live feed, thus continuously feeding your content to followers beyond your network.
From a posting perspective, a hashtag is an opportunity to group your content with the content of like-minded people and benefit from their credibility and reputation.
From a research perspective, a hashtag makes your content more searchable to people outside of your immediate network – Maximizing exposure outreach and therefore impact.
How can Hashtags help you boost your performance on LinkedIn?
Typically a regular post or repost with a personalized caption that does not feature hashtags has a potential outreach that is roughly the size of your network.
Adding a couple relevant, well-chosen hashtags into our captions or headlines can amplify our outreach roughly ten-fold. Since your pieces of content will be exposed to followers of the hashtag, they may take interest in your content and follow you directly, permanently adding to your network and outreach.
The content curation gods of LinkedIn also employ an algorithm designed to maintain variety in every account's feed. This impacts the potential that everyone's output has. Hashtags can be a great way to push through that algorithm to amplify your outreach beyond where it would otherwise be held back.
In order to better answer this question, we would like you to consider the following scenario. You, a professional in the field of digital marketing, have 1,000 connections. Today, you decide you want to become more active on LinkedIn and increase the outreach of your posts and have as many professionals as possible viewing, engaging and sharing your content. In a normal context, your more realistic potential outreach's limit would be your 1,000 connections – a scenario that would happen if no one likes, comments or re-shares your content, which can in fact occur.
However, you've decided to use popular LinkedIn hashtags to boost your outreach, thus, your visibility. This is how LinkedIn Hashtags can help you expand your reach. 1st-degree connections and other degrees (2nd and 3rd) can organically engage (like, comment or share) with your content. What happens then?
We've mentioned that you have a total number of 1,000 connections as well as other LinkedIn users might have. If we consider that at least 10 people engage with your content, these ten people's connections might also see what you've posted because, after anyone engaging with your content, it is shown in other users' feeds. Now, if we consider that those 10 people that engaged with your content have another 1,000 connections, we are enabling the opportunity to reach out 10x potential engagements than if you didn't use hashtags.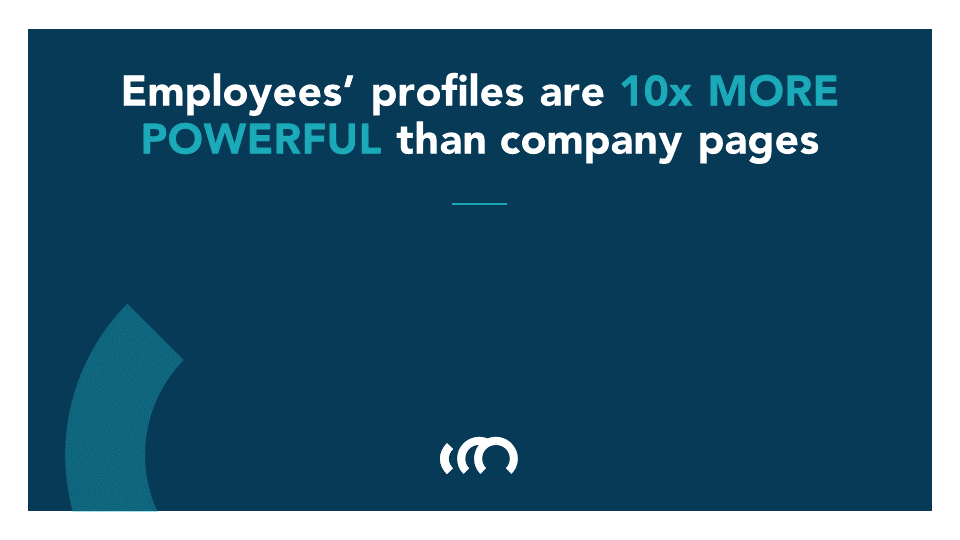 That is not all. We've mentioned along with this article that LinkedIn hashtags can be followed. That is one of the key performance indicators to decide whether a LinkedIn hashtag is popular or not. That enables the possibility of, when someone such as a BDM, is researching on LinkedIn by using hashtags, that your content is visible for them, reachable and, therefore, more likely to be engaged. In addition to that, LinkedIn has been working to also send notifications to hashtags' followers, which multiplies the visibility of your content if strategic hashtags have been included.
When and how should we use hashtags?
LinkedIn hashtags are mostly used when sharing a post/article on the platform. They can be also used when commenting other's publications.
There are 3 main uses of hashtags:
To increase the visibility of our content but amplifying searchability and credibility, and by pushing through the algorithm.
To highlight some keywords within the caption and to draw attention to the poster's intent to link their content with that of others.
To associate your brand with a certain topic continuously. Even if the hashtag employed is not among the most popular or "trending" ones overall, it can still be powerful for your brand awareness and recognition within a given industry. For example, if your main business service is coaching other professionals in the field of modern marketing and sales, you may like to use #coaching #modernsales #modernmarketing.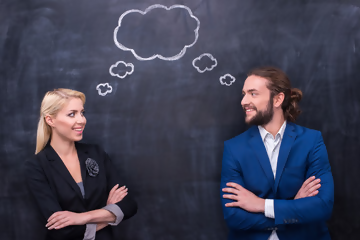 In conclusion, when you use hashtags, they can simultaneously help increase your visibility and highlight your keywords in the caption/comment section but also can just highlight the words since the hashtag isn't performing as much as others or even help you to build up your brand and recognition.
Eventually, it is important to remember the technicality of hashtags. It is important to always type the symbol "#" immediately followed by the desired keyword, no spaces in between. (i.e.: #marketing  #digitalmarketing #socialselling #coaching).
Tips and tricks of using LinkedIn hashtags
1. Pay attention to punctuation
If you are using two words for one hashtag (i.e.: #digitalmarketing) DO NOT use spaces but capitalize the first letter of the second word if you want. Otherwise, the hyperlink to the hashtags will not work. The good news is that whether you use a capital letter to differentiate words (i.e.: #digitalMarketing) or not, the hashtags will remain the same. That means whether you use #digitalmarketing or #digitalMarketing, by clicking on it, you will get to the same information and same destination page on LinkedIn. Therefore, it depends on your style of using them.
2. Do not overuse hashtags
Using too many hashtags in one publication/comment can cause the exact opposite of your initial intention – become spam.
The LinkedIn algorithm tries to avoid spamming situations in its platform. One of the signals that they can use to identify and categorize as spam is the overuse of hashtags. That will provoke almost no visibility on the action taken.
Our advice is to use a maximum of 5 or 6 hashtags per post/comment. That will optimize the result of using LinkedIn hashtags.
3. Do a hashtag research
As mentioned above, not all hashtags will provoke the same effect. That will depend on the performance of each one of them. This performance is calculated based on the usage of the hashtag plus the number of followers it has. Therefore, we would recommend creating a list of the most popular hashtags for your business. At the bottom of this article, we would like to share with you some of the most popular hashtags we use at Tricycle Europe for our social media activity on LinkedIn.
4. Consider location-based LinkedIn hashtags
LinkedIn users are well distributed across the globe. If your post, article or comment is about a specific area, region or country, it could be very beneficial to include LinkedIn hashtags related to the location your business is in (i.e.: #amsterdam).
5. Use LinkedIn hashtags suggestions
While you are typing to create an article, post or comment, right after you type a hashtag symbol (#), LinkedIn offers your automatic suggestions that might fit into what you are trying to write. Those are hashtags that are public and visible to others – not necessarily means that they are top performers – which could help you to come up with a more accurate hashtag.
6. Follow LinkedIn hashtags
Like many other BDMs, you can also do your research on the topics that your business or you, as a professional, are interested in. That can help you have an idea of what's popular around your topics, how you can post next time, identify most successful publications (based on likes, comments or shares) or to engage and interact with other users that might be your targeted audience or just industry peers.
7. Use event hashtags
If you are planning to attend an event – for whatever purpose – you definitely need to use hashtags. It can help you identify the right people that are attending the event, observe what conversations are around the event's topic and promote – gain visibility – your business/brand.
Pro tip: there are sometimes different hashtags around an event. Try to use them and look up into them before posting for better results.
8. Create your own most-used LinkedIn hashtags
It is highly recommended to build up your own hashtags list so that your company is aligned with what its brand is and gain the best benefit out of LinkedIn hashtags.
That list could include the most popular hashtags categorized by your topics of interest but also those hashtags you want to keep consistent for the brand positioning. Make sure everyone in your company has visibility of such a list.
Some popular hashtags to use on LinkedIn, based on followers:
#digitalmarketing (27,349,419), #technology (26,406,258), #marketing (20,334,443), #sales (5,855,507), #business (3,671,597), #empathy (447,411), #digitaltransformation (412,301), #digital (317,275), #coaching (167,086), #futureofwork (103,844), #consulting (93,271), #changemanagement (51,906), #socialselling (38,931).
If you are interested in leveraging LinkedIn and embracing social selling, sign up for our next Meet the Masters of Social Selling with Deborah Schlegel – Associate Manager Marketing & Communications at Accenture and Eric Haar – Digital Business Coach at Tricycle Europe, on February 24 at 16:30 CET. Book your free seat here!