A few days ago, we were welcoming Nick. We are always excited to see new smiling faces and to add a new employee to our team. Welcome to the Tricycle Europe family, Tanja. We are excited to have you and look forward to watching grow personally and professionally. Let the journey begin.
Our new employee and smiling face to join the team is Tanja Mihovec!
My name is Tanja and I am the new addition to the Tricycle family. I am very excited to join Team Social and to start coaching different professionals on their way to success.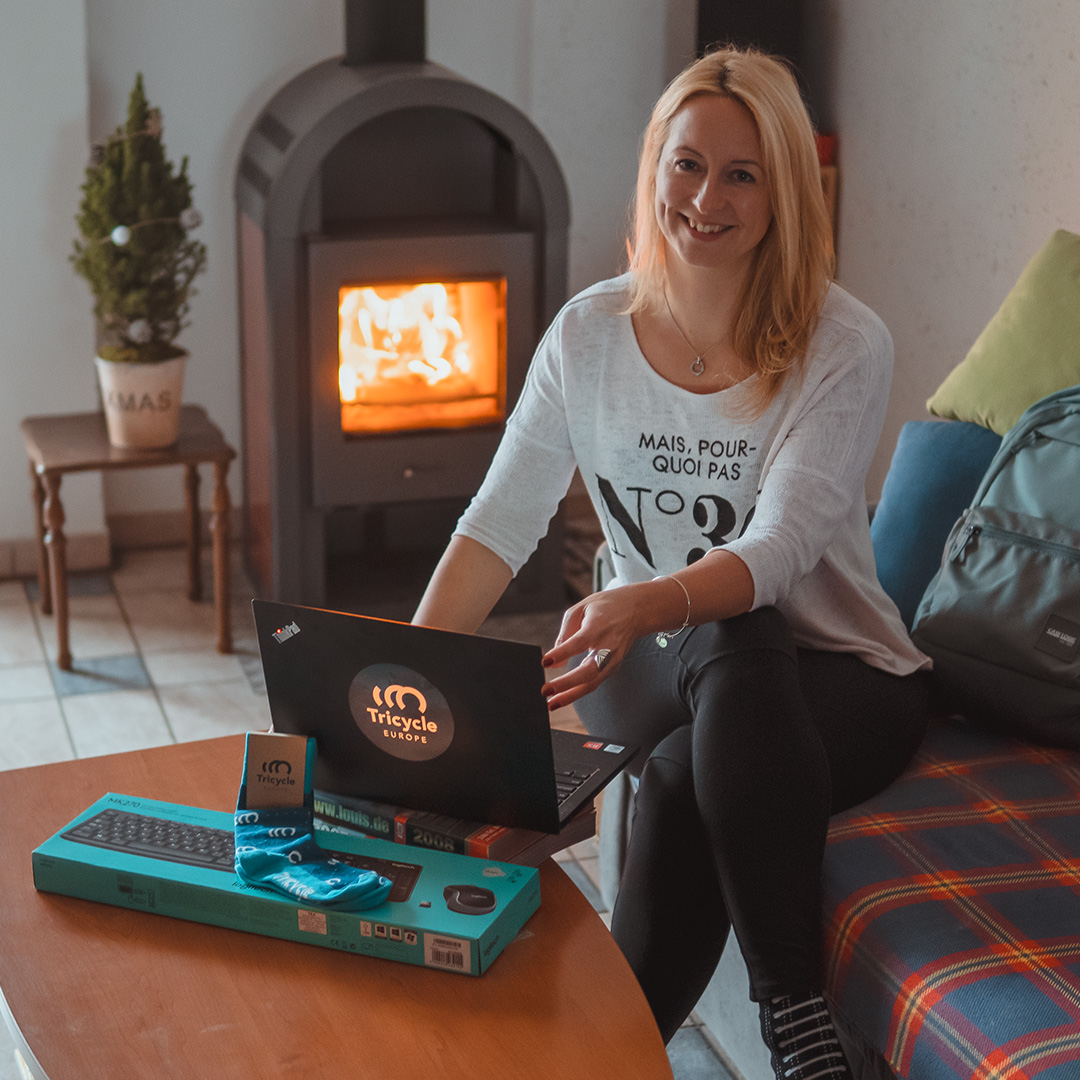 After her onboarding, Tanja has been interviewed by our marketing department to bring you a bit of her story.
Where have you lived in your life?
Living in different places, sometimes I feel like I am a mixture of a few countries and cultures. I was born in Germany but moved to Slovenia when I was three years old. Slovenia is also a beautiful country where I grew up and completed my studies. After a student exchange in Germany, I moved to Ireland, where I lived for eight years and where I started my professional career. In 2016, I got the opportunity to work in Amsterdam in The Netherlands, which for me meant another move. Being passionate about travelling, I decided in 2019 that it's time to discover South America, so I took a career break for a few months. After the travel, I came back to the new COVID-19 reality and stayed in Slovenia to be close to my family.
What is your favourite childhood memory?
My favourite childhood memory is related to the Christmas season or more specifically to my family traditions on the 24th of December. We play Christmas songs, decorate the tree, have a nice, long dinner and play games all night long. Just being together all day and creating memories as a family.
What is the best piece of advice you've ever received?
"You can't change the past, but you can create a better future."
This advice became part of who I am today personally and professionally. I don't spend much energy on the past, regretting or worrying about missed opportunities, wishing things would have gone differently. I try to learn from each situation, good and bad ones, and I focus on today and on how I can make things better for the future.
What is the coolest thing about your job?
It's hard to choose one. I really love the energy and positive atmosphere of the team, and I am thankful for the warm welcoming and support.
For me, it's very important to enjoy what I do, and helping people is one of my passions. Being able to meet and coach professionals from everywhere and help them on their way to whatever they define as success, is really cool and rewarding.
What was the first thing you bought with your own money?
With my first paycheck, I bought a flight ticket to Barcelona. In general, travelling is where I spend most of my money on.
If you could time travel, when and where would you go?
I would love to travel to the future, not too close future but maybe somewhere around the year 2500. We can read a lot about the past and we have many visuals about it, but I am really curious to see how the world will look like in a few hundreds of years.
If you could pick a superpower, what would you choose?
Definitely teleportation. Being able to quickly teleport to different places around the world would be just awesome.
What's your favourite inspirational quote for the upcoming year?
"This is the beginning of anything you want"
I believe it's never too late to start again, to learn new things, to set new goals, to visit new places and dream bigger. You are your only limit, so it's really up to you to choose what you want to do next.
Having a new employee results in a growing team, which means we are getting more resources to bring you closer to our mission: establish the foundation for large technology companies to win in the social space. We believe the future will be shaped by how people use digital tools and platforms.