Digital transformation isn't over. Sales professionals are still struggling to scale-up digital abilities. Often, they are the forerunners of driving digital change for clients. The question: are we being digital enough to foster a complete digital transformation?
The Tricycle Europe #coaching team continues its mission of helping sales professionals to become more digital – and more competitive. We are helping sales professionals to develop their digital footprint – their professional brand – so that they can apply social listening & sharing strategies. Ultimately, they will be not only digitally transforming themselves, but also becoming industry experts in the online and offline world.
Tricycle Europe Coaches have been travelling the world over the last month to deliver made-to-measure social selling coaching programs. Here a brief summary of what's been happening
Vienna – Austria
Considering the level of digitalisation in many business areas, the presence of your personal & professional brand becomes fundamental in the digital space. Our coach Julia Winkler went to Vienna, a wonderful place not only from an architectural and historical point of view, but also because of the warm and welcoming atmosphere when she visits the Microsoft office. Many 1:1 coaching and team sessions happened to achieve the desired goal: building the digital presence of MS sellers to enable going from online to real life relationships.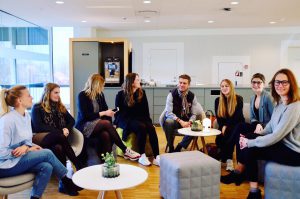 Copenhagen – Denmark
"78 % of Marketeers rely on at least one dedicated social platform, but less than half generate ROI from this strategy " – Tricycle Europe. Our Brazilian-Portuguese coach Monica Senefonte led a workshop at Microsoft Denmark to talk about effective strategic approaches, as well as other topics related to the field of digital marketing and sales. Her end goal was to develop an approach to ensure the maximization of outreach and business opportunities.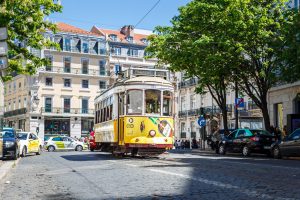 Lisbon – Portugal
After spending a fantastic day in Copenhagen, Monica flew to Lisbon to develop a social selling strategy for specific accounts in the banking industry. Why? According to our experience, there are three main challenges when adopting social selling: 1. Time investment ; 2. Adding value ; 3. Implementation in the existing strategy. By stepping into their real strategies with made-to-measure social selling programs, our team is able to create a clear path how to extract the maximum of social selling tactics, that will eventually generate the expected successful ROI.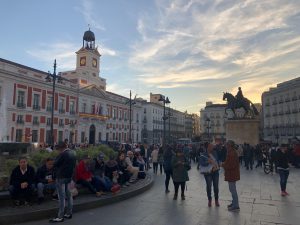 Madrid –  Spain
One of the questions that arises when considering social selling as part of the strategy is, whether it can help in more traditional industries. That's why our Spanish coach Javier visited his country to help sellers, digital advisers and even legal consultants to learn about the benefits of digital tools such as Sales Navigator and PointDrive. Together, in combination with tactics such as social listening and social sharing, it opened the eyes of the participants to understand the potential they can extract when considering social selling in their business strategies.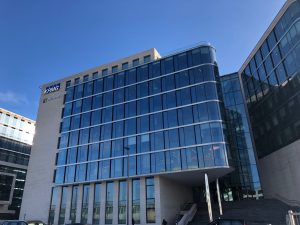 Brussels – Belgium
After Madrid, Javier travelled to Belgium. When implementing social selling strategies, it is fundamental to follow up with the actions that have been taken by digital sellers. Very valuable 1:1 coaching sessions to identify gaps and improvement possibilities that can take the digital strategy to the next level of success. Javier also took advantage of the opportunity to individually sit with each of the sellers to refresh their knowledge on Sales Navigator with the latest updates.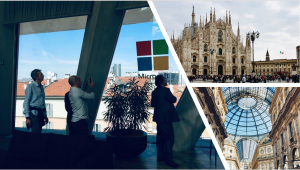 Milan – Italy
"Strong and fearless, but welcoming, too". It is always a pleasure for our coach Laura to go Milan, especially when the motto of the trip is "inspire and get inspired". Here's how she achieved both: She was inspired by the Allinance event at Microsoft where Luciano Fonzi, Claudia Aspesi, Claudio Ronco and Federico Marini shared their knowledge on Digital Workplace Transformation with hands-on examples on increasing #productivity and #projectmanagement. She, on the other hand, inspired MS sellers to unlock new business opportunities through the power of Social by increasing the awareness around their professional brand during the MS Social Selling Day. They talked about #branding, #connectivity and #engagement. 
Employees who master Social Selling play a crucial role in the transition towards a more modern selling strategy. They are the best ambassadors, setting a standard for their company and encouraging them to actively adopt social selling techniques. Join Meet the Masters of Social Selling and receive updates on the latest LinkedIn updates and to show how top sales professionals are using social selling tools.